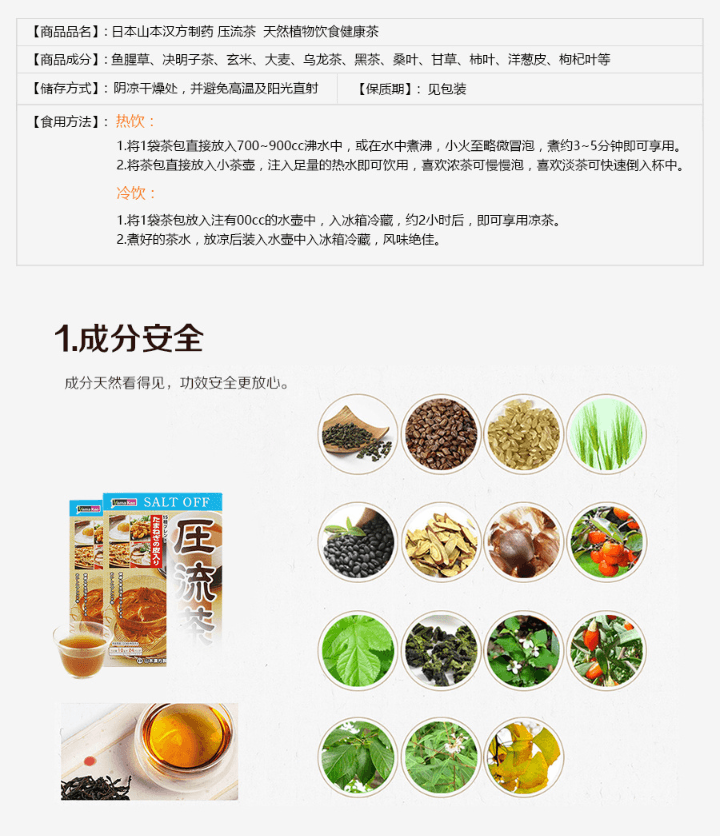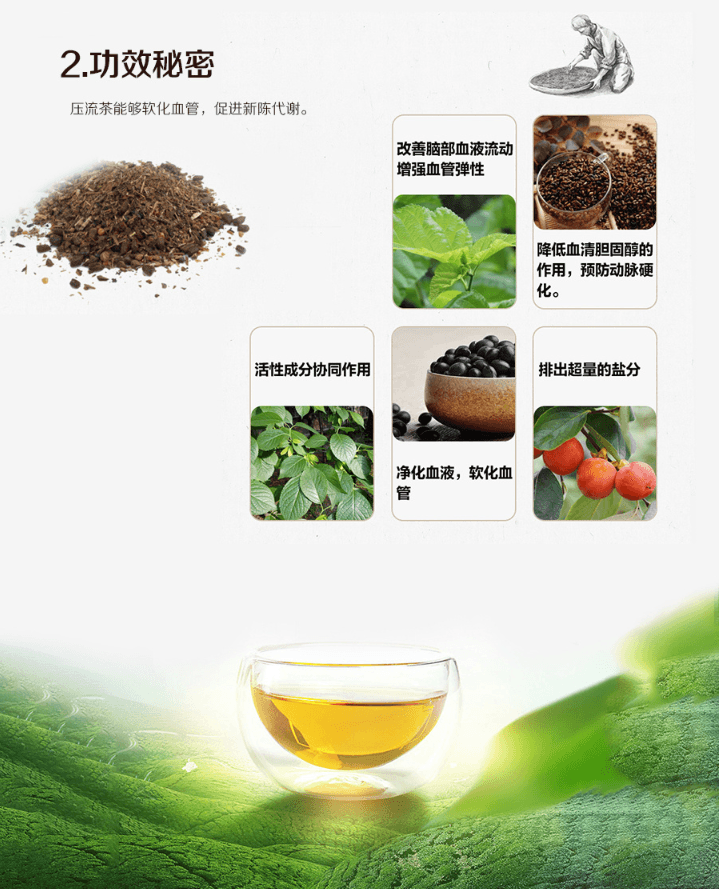 【规格】
24包
【产品简介】
针对老年人和三高人士推出的这款压流茶,含有鱼腥草、枸杞叶、银杏叶、洋葱皮等成分,有降低血糖血脂和血压的功效,对于预防动脉硬化也有帮助。 如果平时工作繁忙,又有三高困扰的人士,建议可以多引用压流茶,同时摄取的过多盐分也可以排除,防止下半身浮肿。 排毒代谢身体多余水分的鱼腥草,帮助身体循环系统代谢毒素的大麦茶,玄米茶。提高免疫力的甘草。降血脂的黑豆,乌龙茶,杜仲茶。降血压的决明子茶,金白龙茶。防止动脉硬化,降血脂降血糖,降血压,抗疲劳,软化血管的洋葱皮。 防止老年痴呆,防止动脉硬化软化血管的银杏叶。降血压作用的罗布麻叶,高浓度维生素C的柿子叶等15种对改善血压血脂软化血管,以及排除过多的盐分摄入有显著作用。并且通过日本230项农药残留标准。


Description

Yamamoto Atsuryu Cha  is a Japanese herbal tea made for cleansing internally. It is easy to use and super effective.
How to use

1) Put the tea bag in a cup and pour in 500 to 700cc water. Let it soak and serve.
2) Serve cold: Put the tea bag in cold water and let it soak for 10 to 15 minutes in the fridge.

Function
Health-promoting; Cleansing