How to save:
Avoid high temperature, high humidity and direct sunlight and store in a cool and dark place (28 ° C or less).
Target age:
3 years old or older
This gummy-type supplement contains DHA, EPA, and vitamin D, and is recommended for children who study hard and children who don't get much exposure to the sun.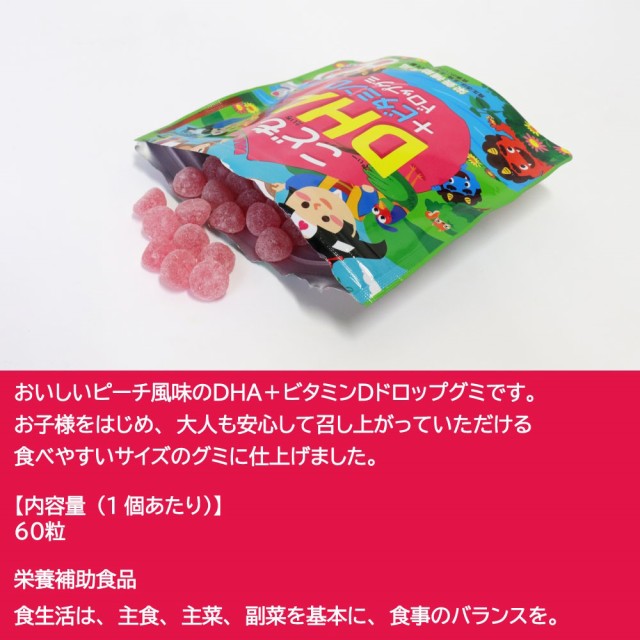 1.Delicious mixed berry-flavored eye pure drop gummies. We have finished it in an easy-to-eat size gummy that can be eaten with peace of mind by children and adults.
2.Crocetin, vitamin A, blueberries, and lutein are blended in this gummy-type supplement recommended for children who often look at screens such as TVs and game consoles, and children who study hard.
3.With 3 tablets, you can take 2.5mg of crocetin and 150μg of vitamin A.