【规格】
550ml


【产品简介】

让秀发散发迷人花果香!日本武士的香氛洗护系列推出讨喜清新的蓝茉莉香气,怡人清幽。配方蕴含微粒香珠、保湿美容成分及四种精油,清洁同时深层滋润头发,赋予美发健康和弹性,打造充满光泽的秀发!

【主要成分】

- 透明质酸纳、神经酰胺: 滋润补湿,为秀发增加光泽感。
- 玫瑰精油、依兰依兰油、佛手柑谷物油及葡萄柚果皮油: 让头发更丰润柔滑


【产品特点】

- 专为受损秀发而设,深层修护发芯,蕴含透明质酸纳、神经酰胺等成分,为发丝注入水分。
- 添加4种精油,包括玫瑰精油、依兰依兰油、佛手柑谷物油及葡萄柚果皮油,令发丝滑不溜手,轻松拥有美丽的秀发。
- 蓝茉莉香气有层次感,清新淡雅,让您魅力四射。


【使用方法】
把头发弄湿后,取适量在手心搓出泡沫,涂抹于头发上,轻轻按摩,并用清水清净。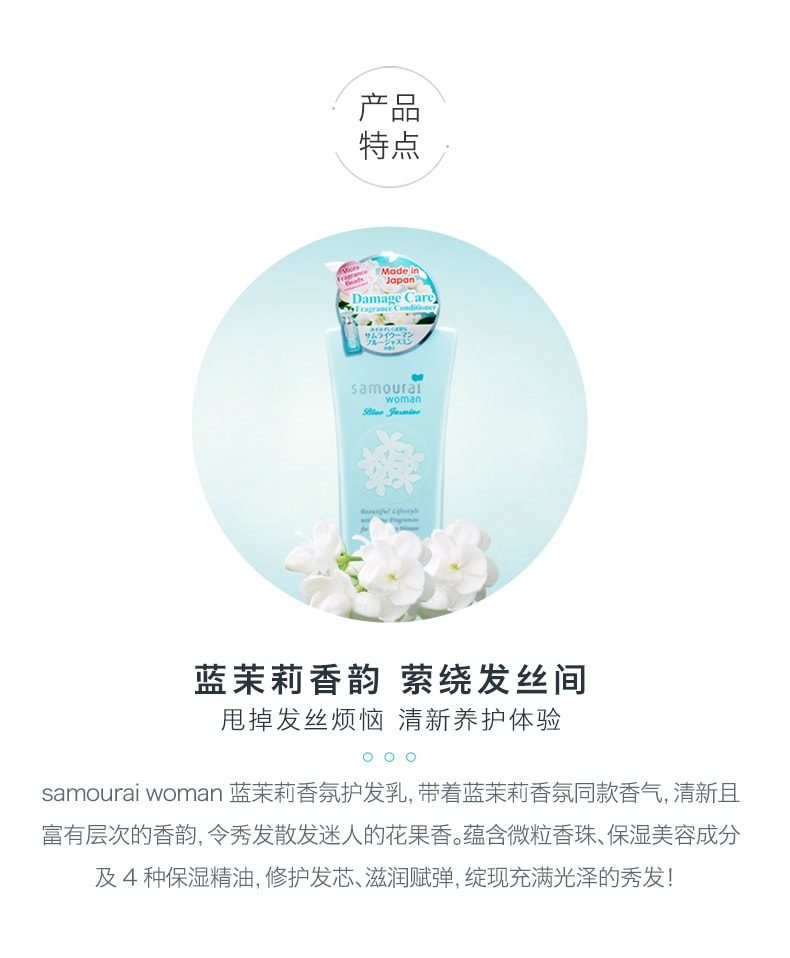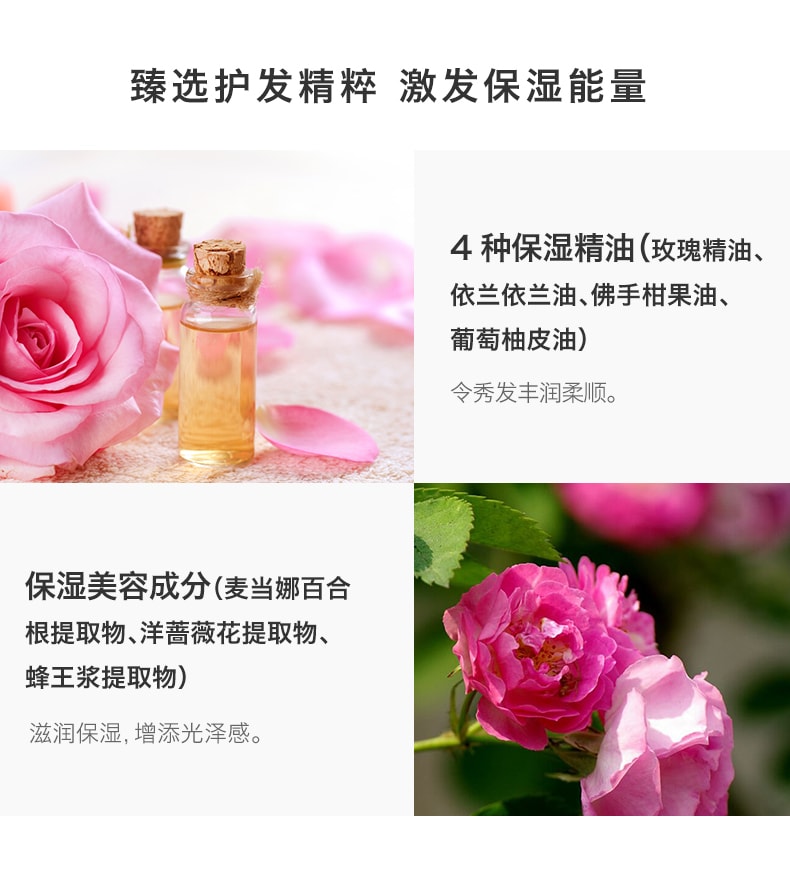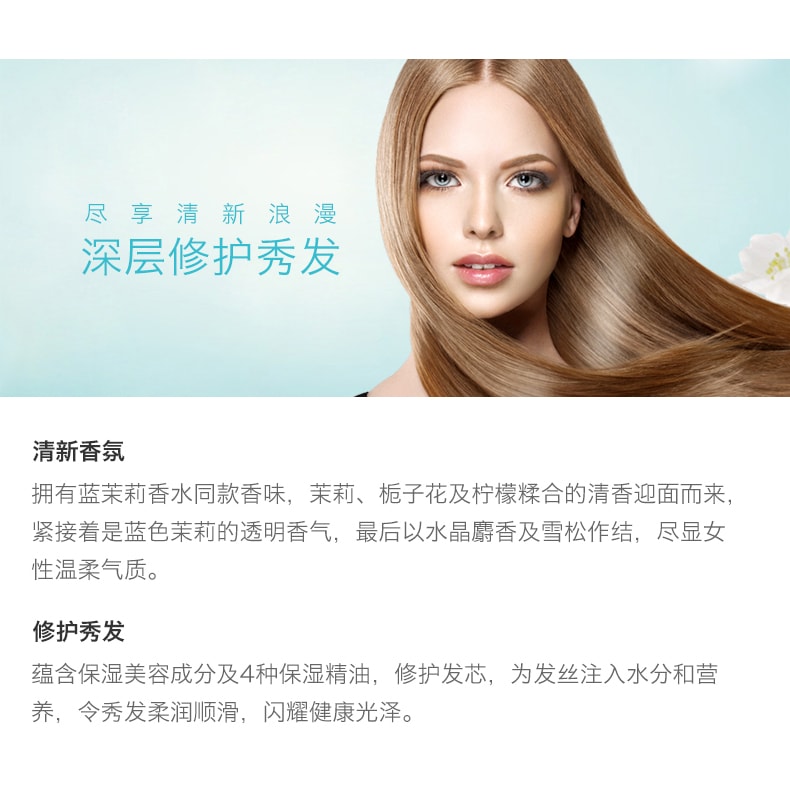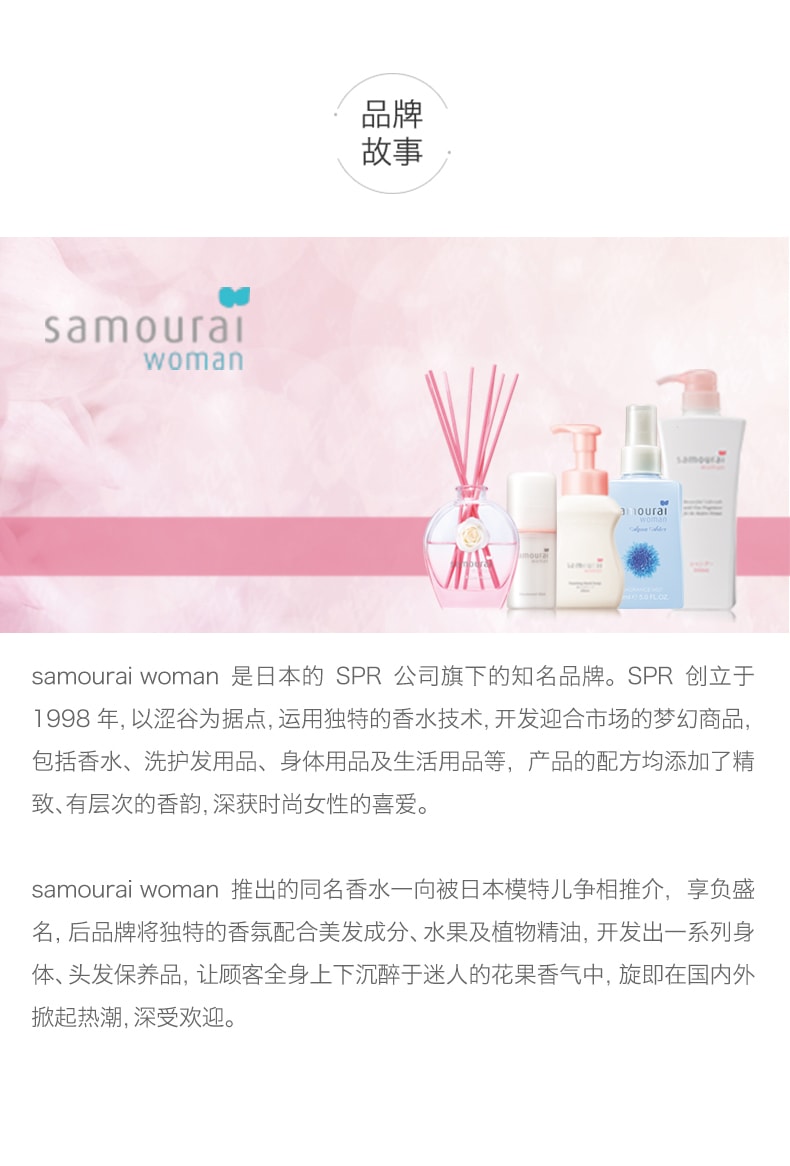 Description

Samourai Women Blue Jasmine shampoo/treatment formulated with microscopic fragrance beads, moisturizing beauty ingredients and four essential oils, deeply moisturizes the hair, giving it healthy, shiny and elastic look! Designed for damaged hair, it deeply repairs the hair core and contains ingredients such as hyaluronic acid sodium and ceramide to infuse moisture into the hair.