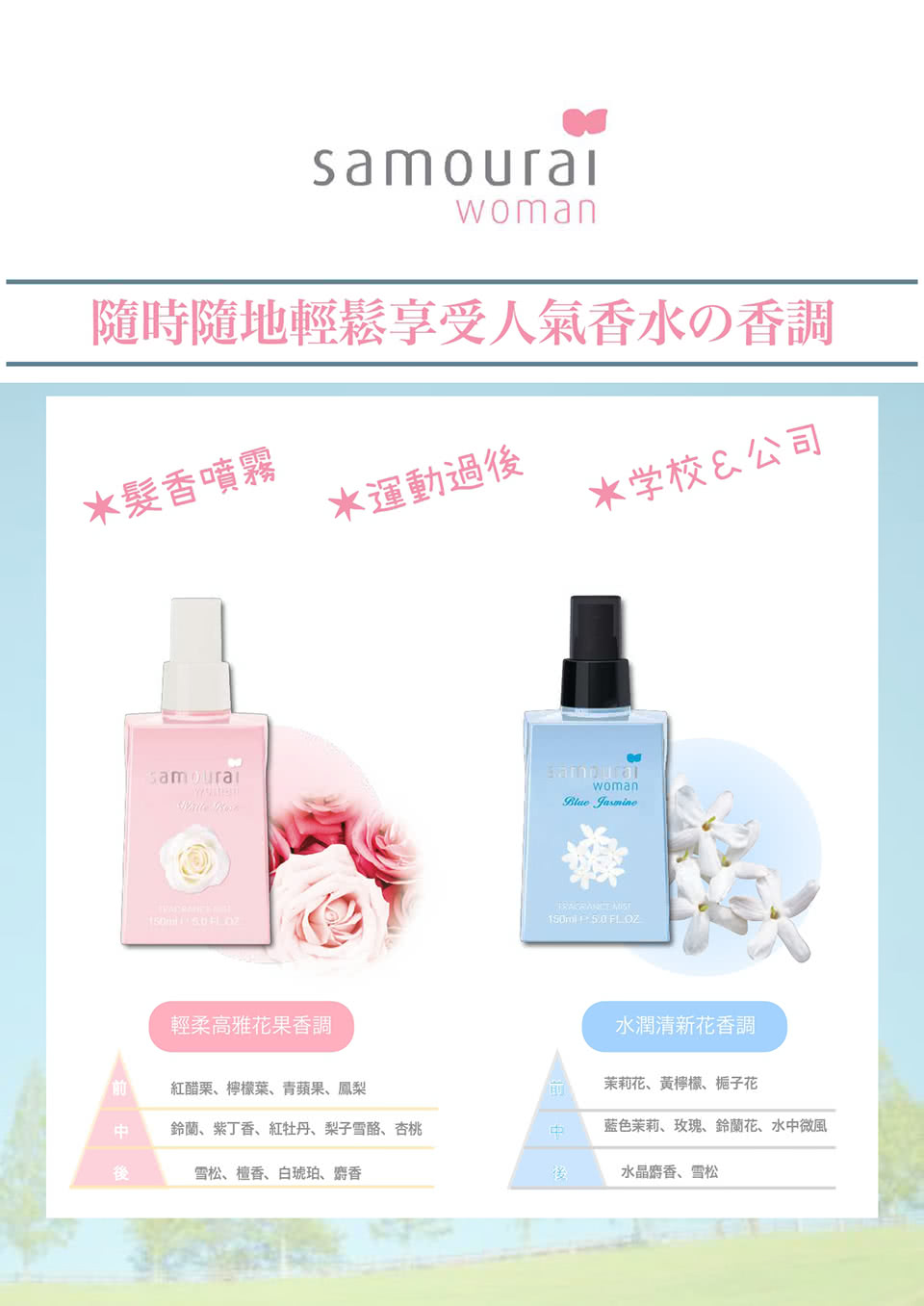 Samurai Woman Blue Jasmine Fragrance Mist 150ml

A symbol of love and happiness, expressing blue jasmine with fragrance.
The refreshing fragrance of lemon and jasmine's superb flavor blend together
It can be used for both hair and body.
How to use:
Spray about 20 cm away from hair and body, etc.