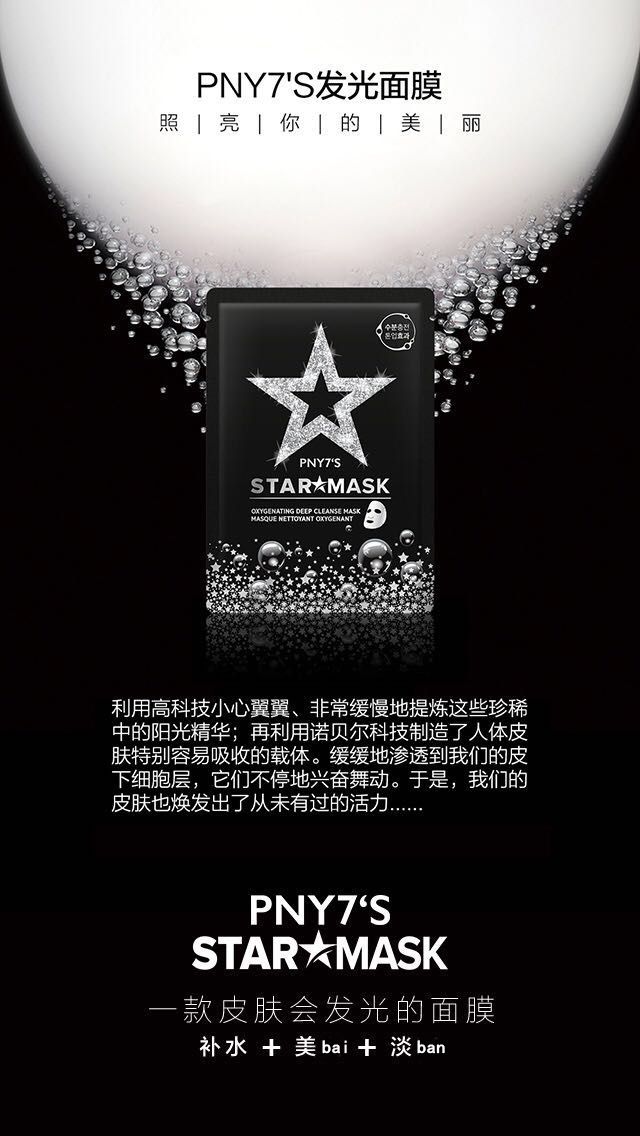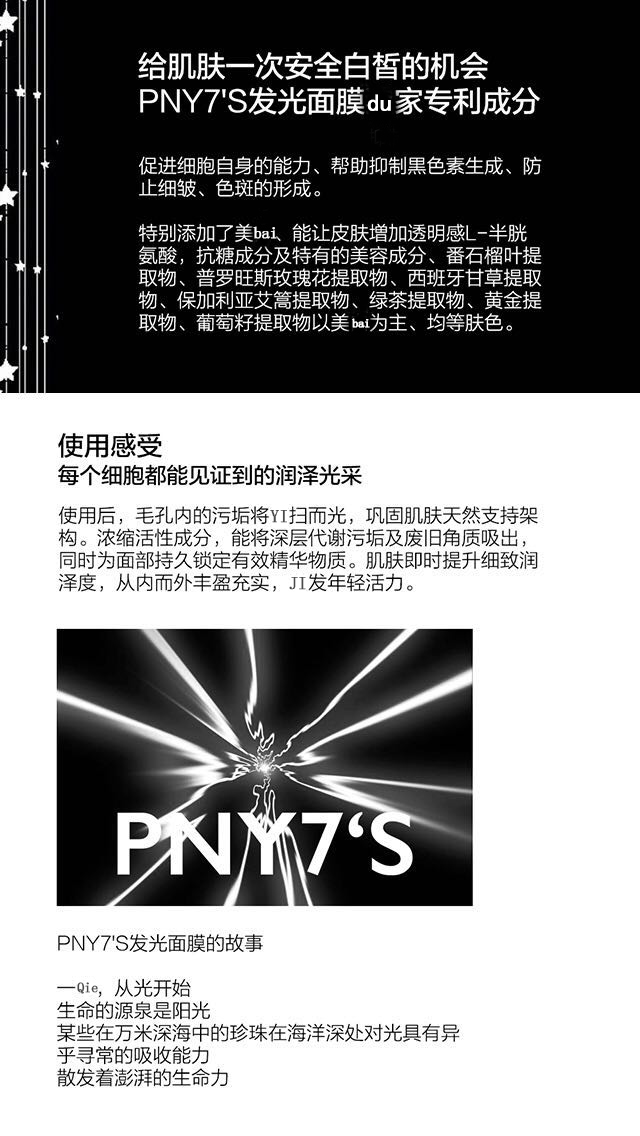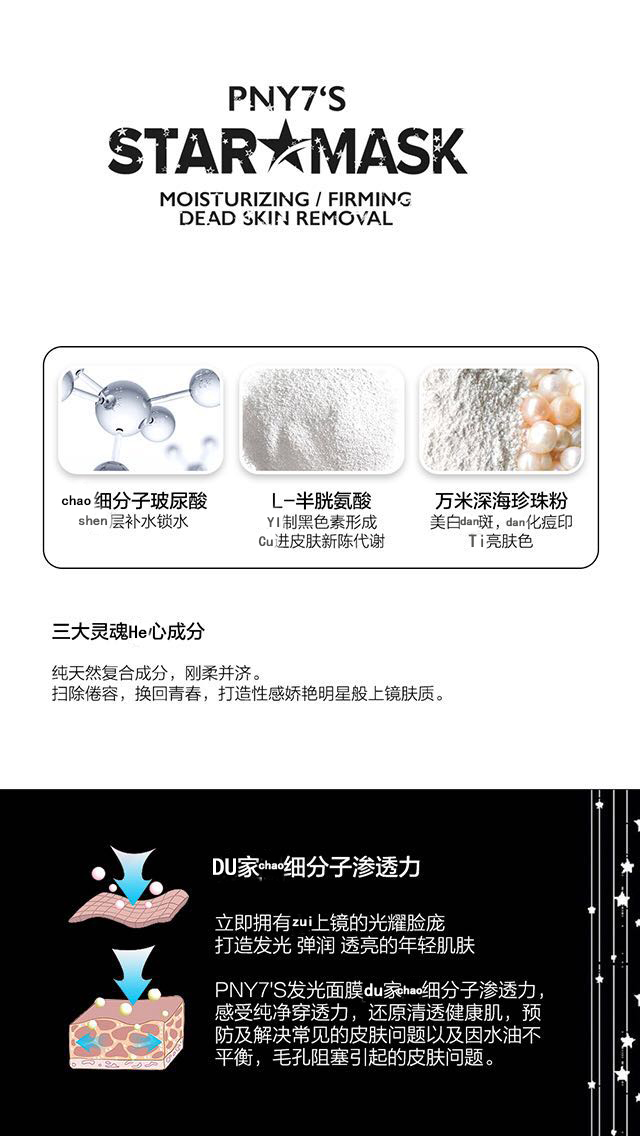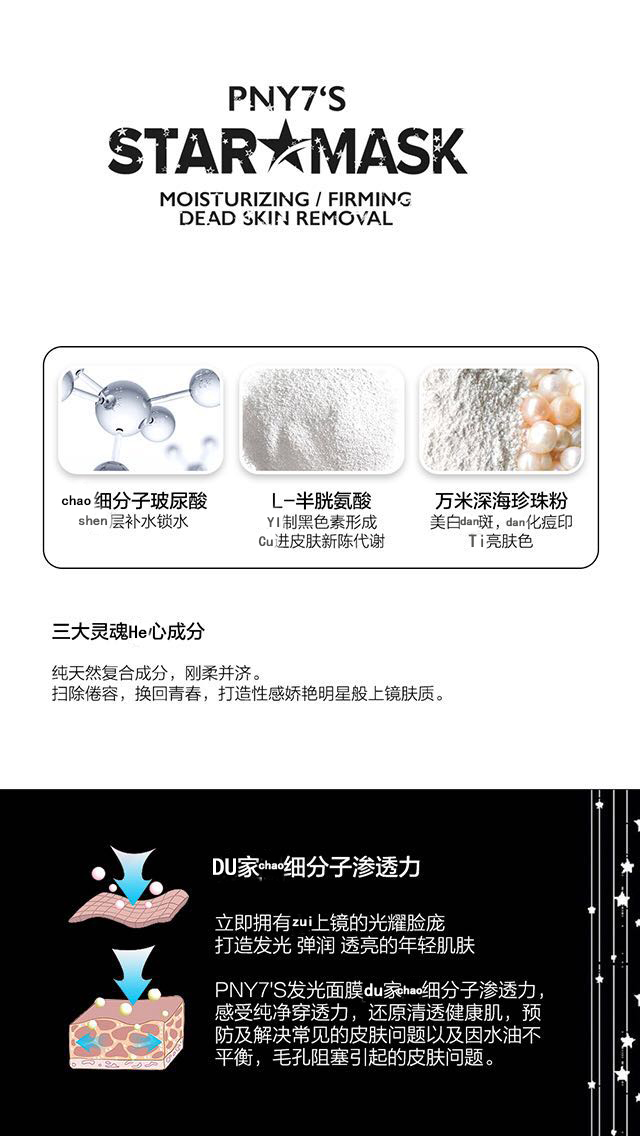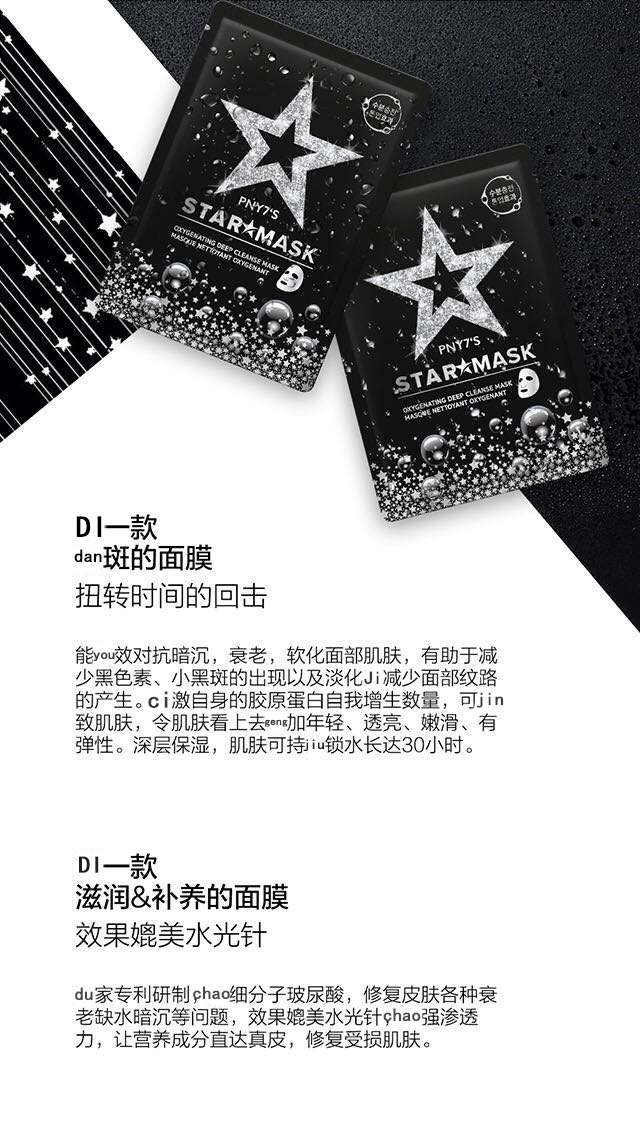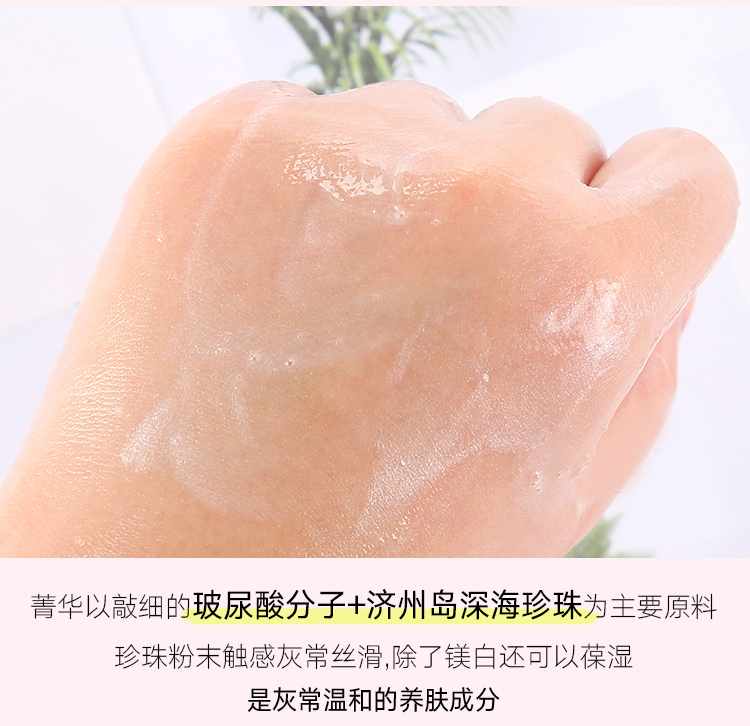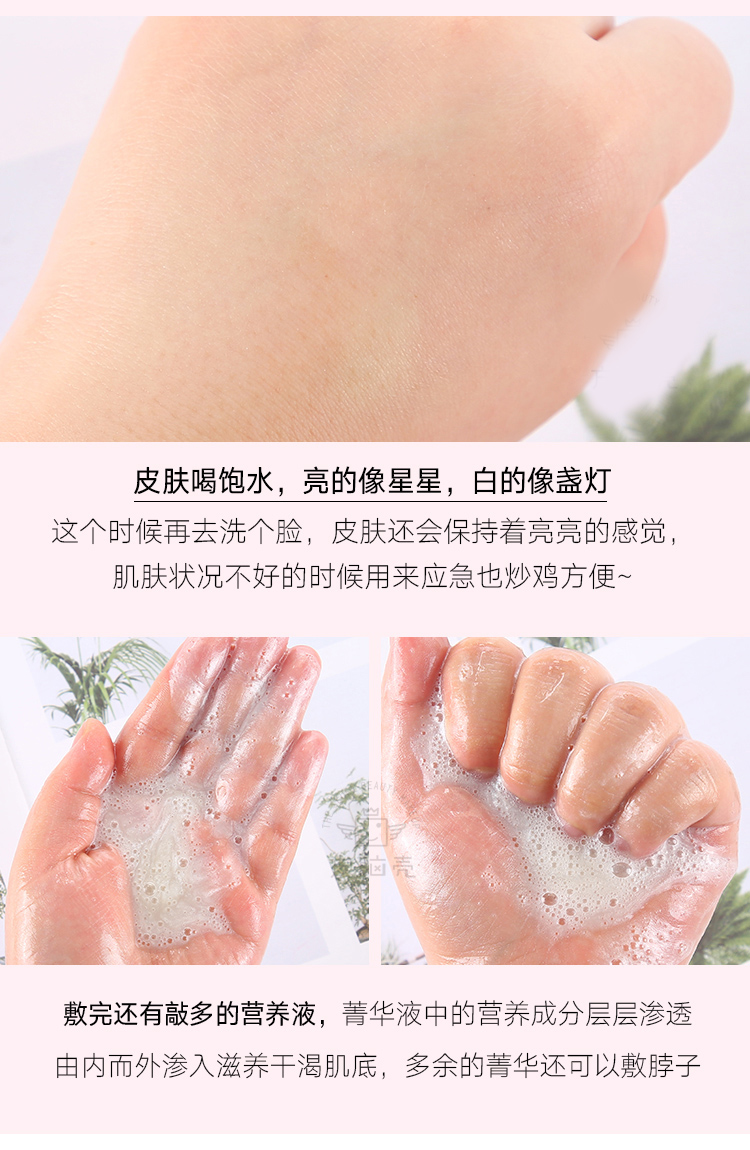 Description
PNY7 Star Mask is a moisturizing peel-off mask pack, that soothes the skin and regains its natural glow. Infused only with non-irritant ingredients, this wonderful mask soothes the inflammatory breakouts with witch hazel extract. 
How to use
1) After face wash, lightly remove the moisture remained on face and hands.
2) Take a cherry size and apply over the entire face (do not apply around eyes, eyebrows and mouth)
3) Leave for 2-3 minutes and rinse off with water or lukewarm water carefully.
Recommended for use 1-2 times a week.
Quantity
1 pack
Function
Moisturizing; Soothing