Description
The texture is soft, like silk. Use it by lightly spreading to moisturize the skin.
Niacinamide helps reduce the chances of skin problems and helps keep skin clear and bright.
Add a special fragrance at every level of your daily care. Turn self-care into a more pleasant aromatic experience.
Mild and gentle on your skin
Petroleum-based surfactant-Free, Oil-Free , Synthetic Coloring-Free ,Ethanol-Free
*The effect and efficacy differ in every individual. Discontinue use and consult a doctor If it irritates your skin.

Made in Japan
Dimensions
3.1"W x 5.8"H
Weight
13.5 fl oz | 400ml

Get心机体香的小秘密 - 香氛焕白身体乳.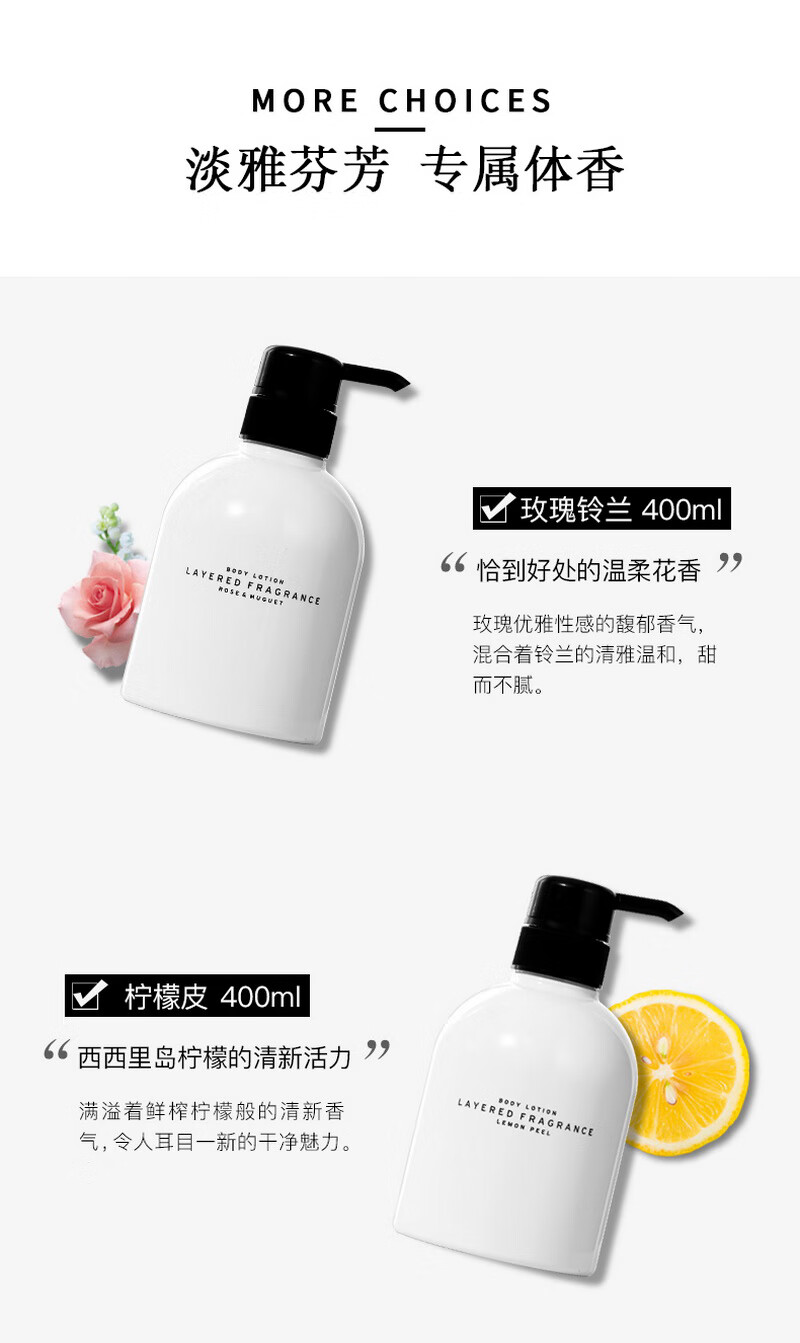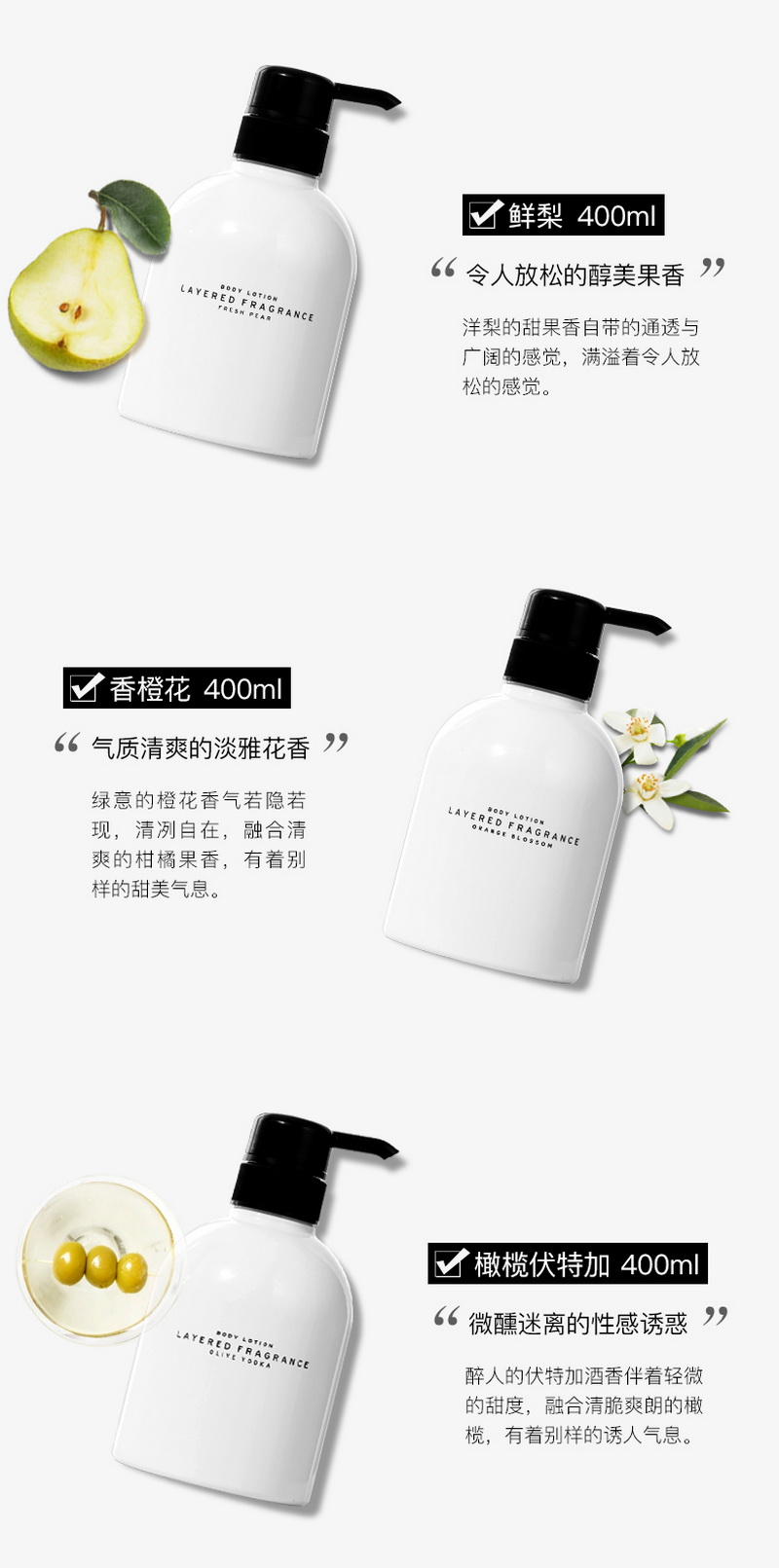 Smells Amazing! Does not last
I bought this because I love the smell of the Fresh Pear line. However, the smell disappears after just 10 minutes! I'm very sad about this. I didn't expect it to last long, but I didn't expect it to last so short either. It does smell amazing though.
Amazing Lotion! Divine Scent!
I purchased the Fresh Pear scent and absolutely love this body lotion. It smells amazing, absorbs quickly, and does a great job of moisturizing. Will keep buying this forever!