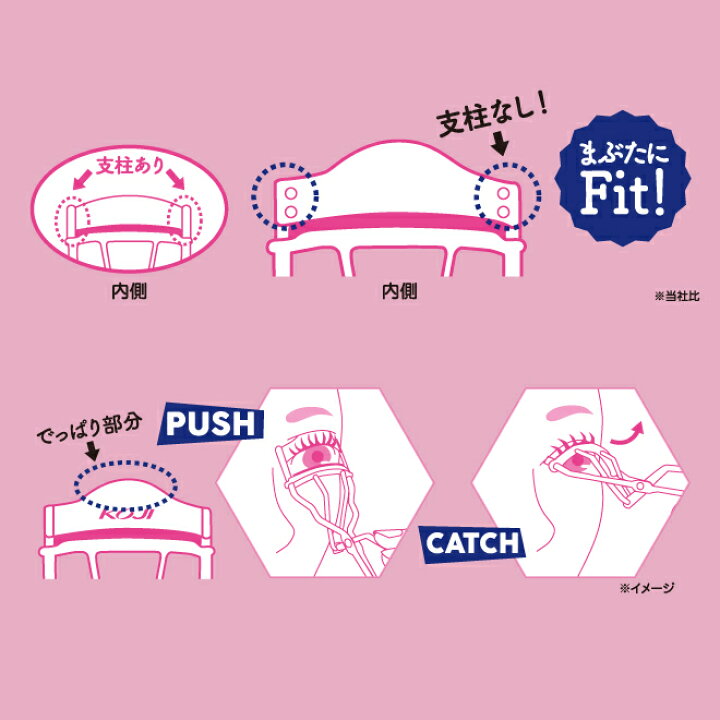 ●Catch hidden eyelashes
Push up the eyelids with the protruding part of the frame to catch the eyelashes hidden under the eyelids from the base.
●The frame adheres to the
eyelids The frame that rests against the eyelids is a flat design with no supports.
It fits between the eyelid and the frame without leaving a gap, so you can curl the eyelashes from the root.
Width and curve to hold eyelashes at once
The size (width 36mm, curve 18R) that fits the eye easily, holds the eyelashes from the inner corner to the outer corner at once.
● 1 replacement rubber included 1
elastic and hard rubber is included to keep your eyelashes curled upward.
It is recommended that you use it every day and replace it every two months.