Description
A super hit liquid eyebrow pencil and with eyebrow powder at the other end. Ultra fine (sharp) brush, quick drying, in film-type colorant with high resistance to sweat and tears, while still easy to remove by lukewarm water, or eye makeup remover. 
How to Use

1)
Following the shape of your brows, use small strokes to fill in sparse areas and create a natural, full look.
2) Use the spoolie brush to blend the product and tame your brows.
4色可选
01浅棕:4色中特别浅的颜色,适合发色稍浅
02自然棕:4色中比较中间的颜色,不太深也不太浅,比较百搭,黑发、深棕发色,一般棕色发色都可以选用
03摩卡棕:4色中比较深的颜色,黑发、深棕发色者都可以用,眉毛较浅者用亦可,比较自然不呆板。
04灰棕:黑发、深棕发色用均可


STEP1、先用眉笔端画好眉形
STEP2、再用眉粉端填充眉毛
STEP3、后用眉刷画均匀

参考画法
1.眉头:以内眼角,鼻翼为定点,与眉毛相交的位置,就是眉头的位置。
2.眉峰:眼睛平视前方,黑眼球的外侧上方与眉毛相交的位置就是眉峰。
3.眉尾:以鼻翼,外眼角为定点,向上45度的位置,就是眉尾的位置。
(一般情况下,眉头眉尾再一条水平线上,眉峰在眉毛的2/3处)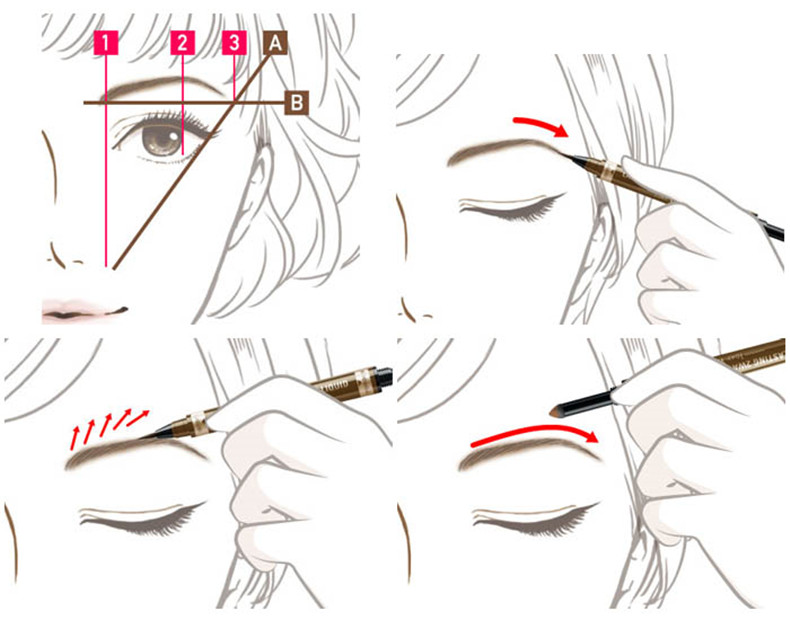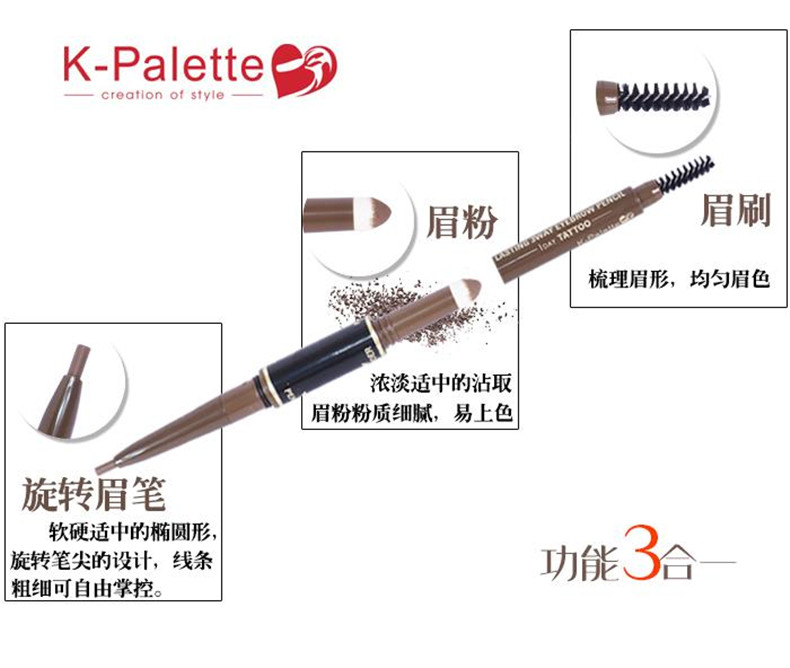 K palette 3 way eyebrow
Best eyebrow pencil/ powder/product on the market!! I've tried them all from Anastasia, to Benefit, and countless others in between and K Palette is by far superior to all other brands!! Sent one to my mom and she loved it too!! We both used 01 she is blonde hair blue eyes and I am hazel eyes brown hair.