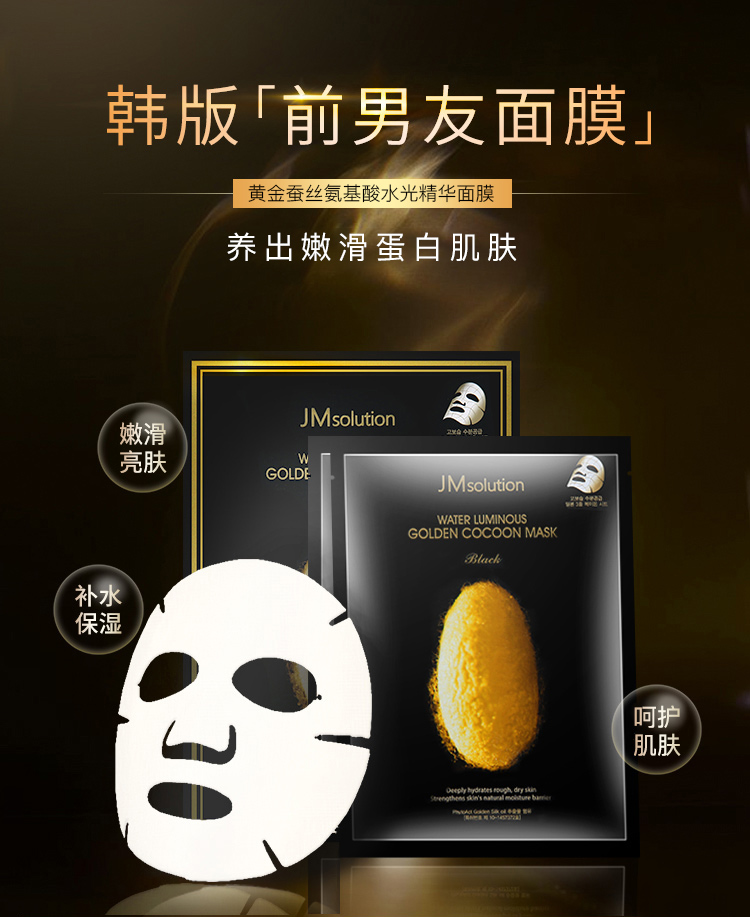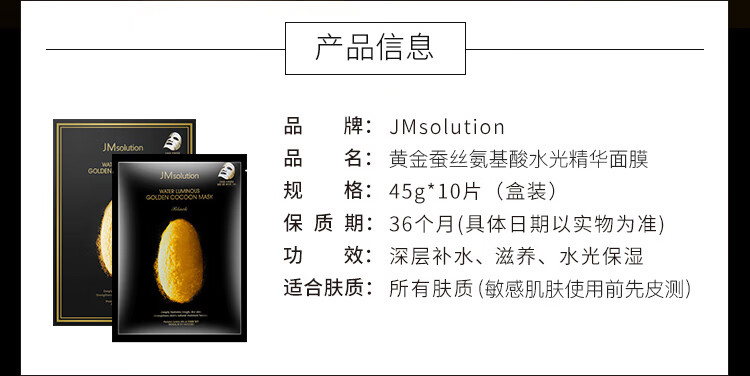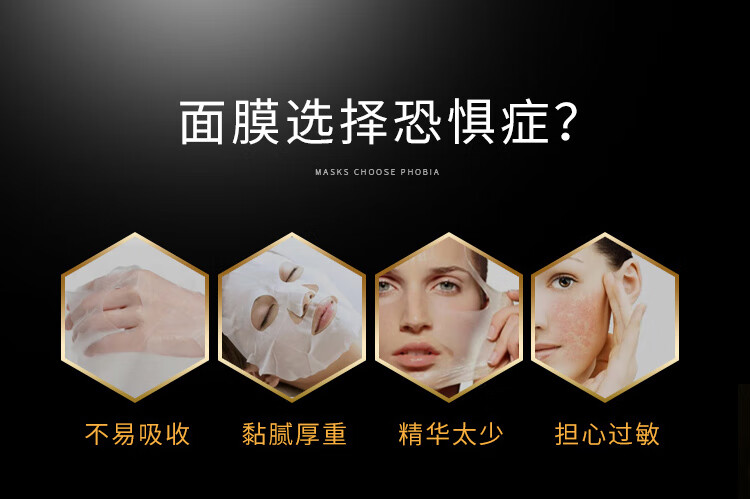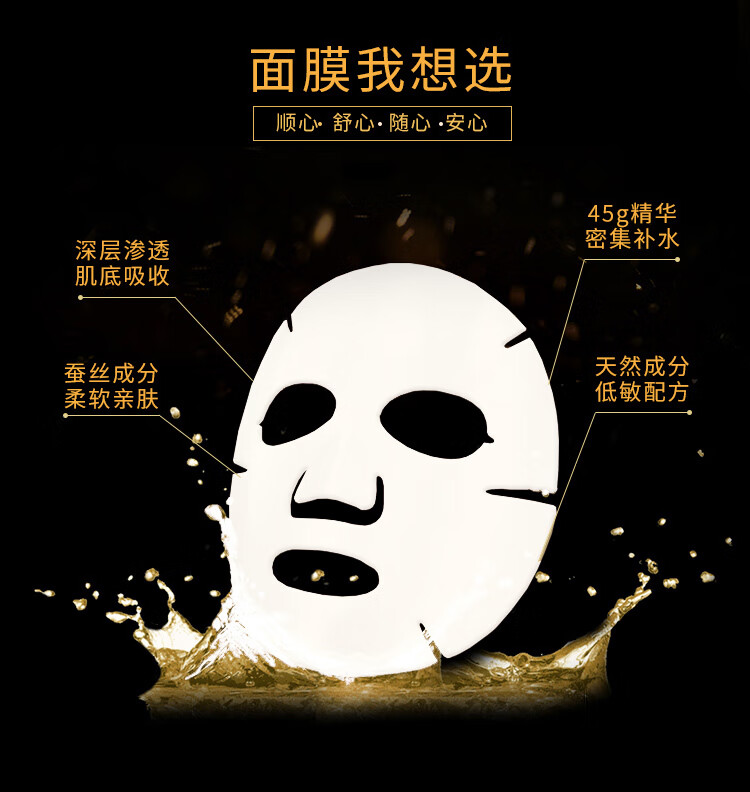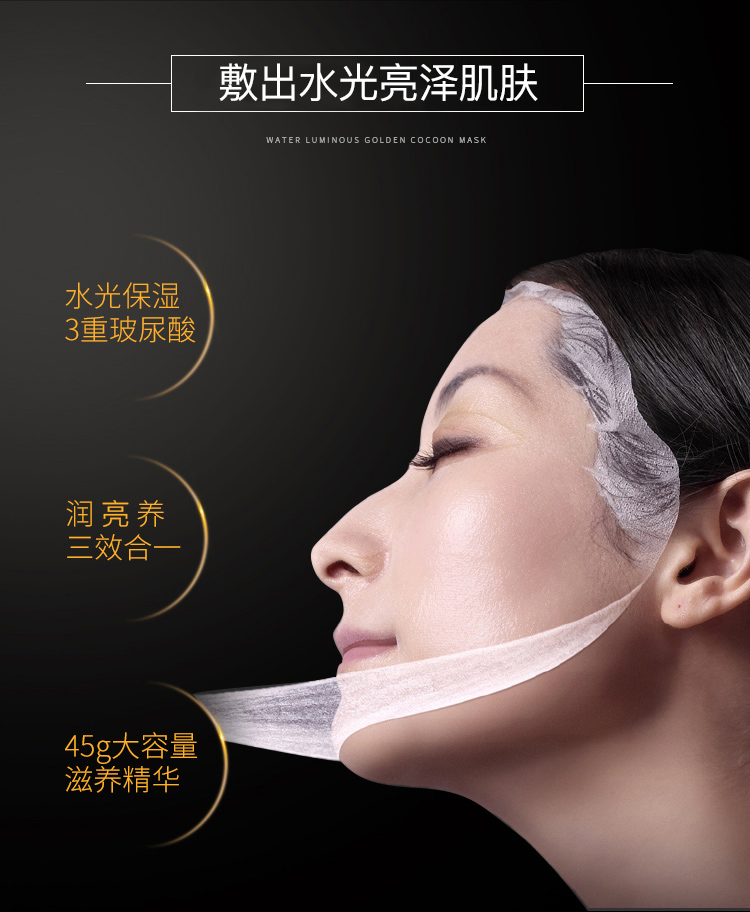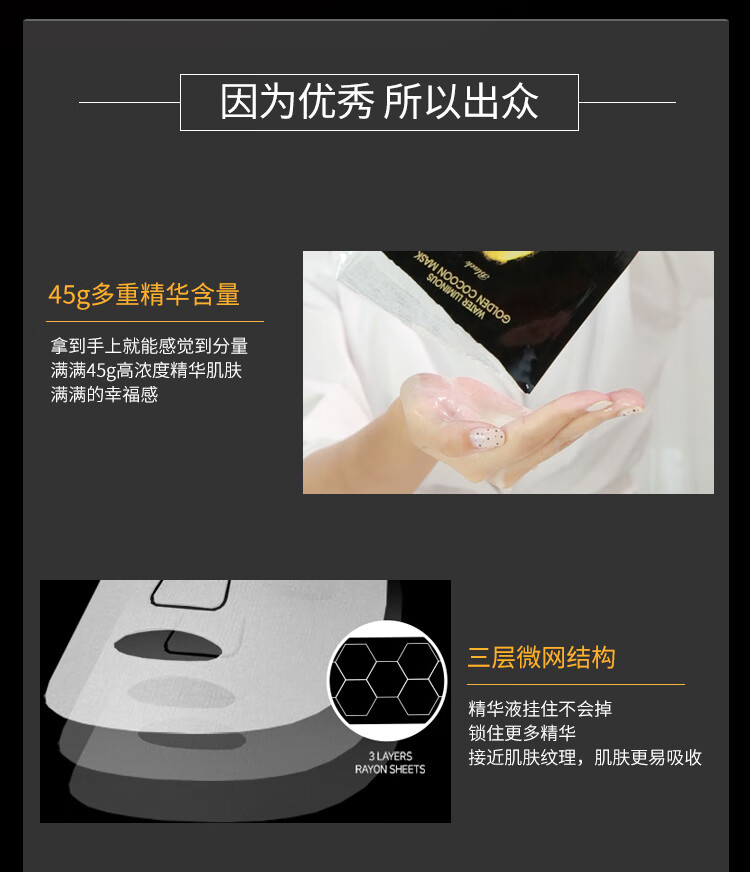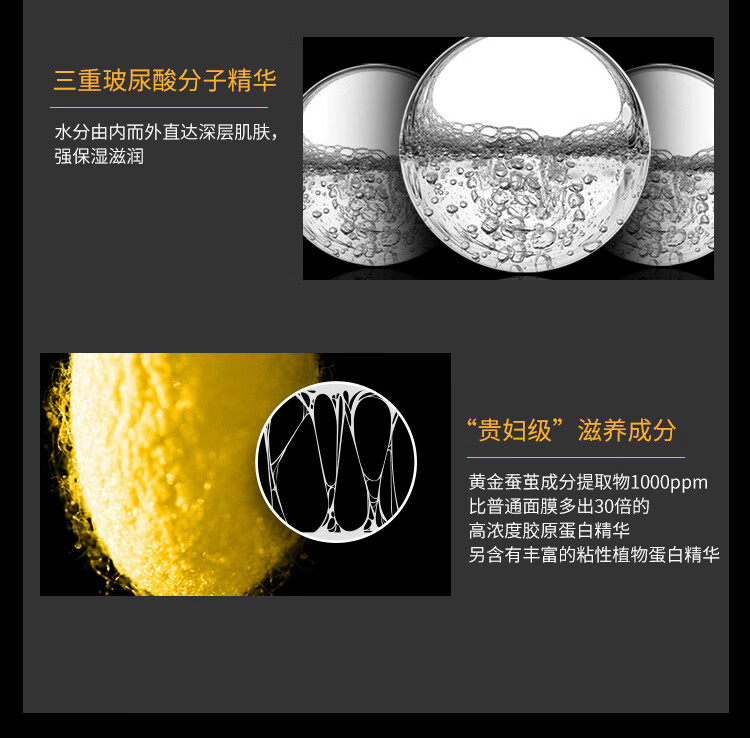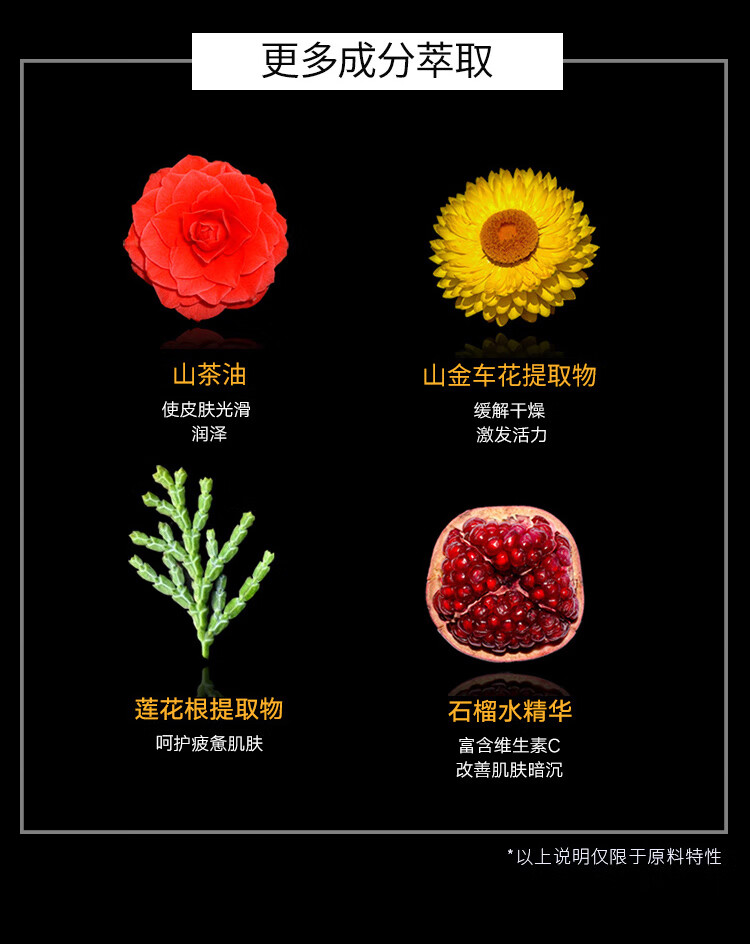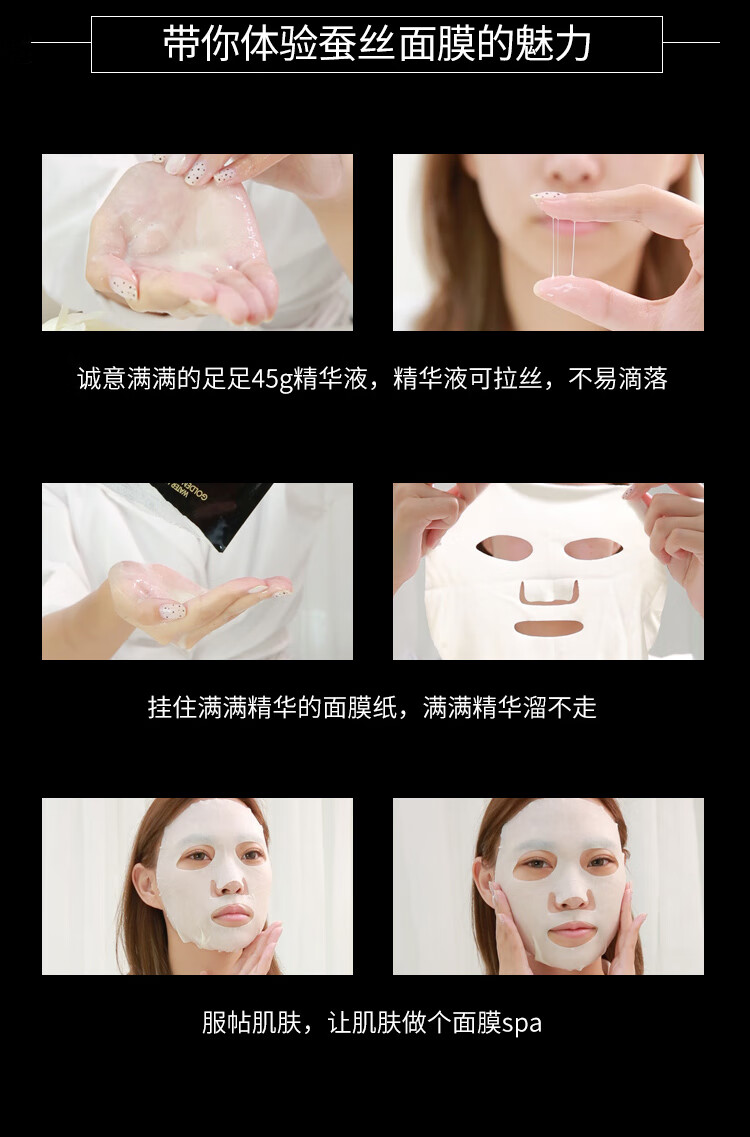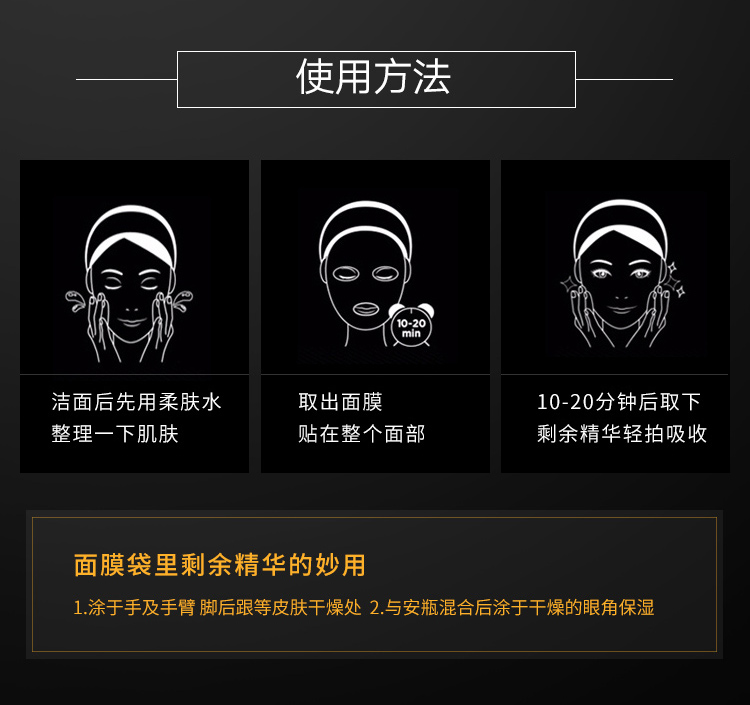 Description
JM Solution Golden Cocoon Mask revitalizes your skin with a thick and dense mesh net structure. It moisturizes your skin and prevents evaporation. The eseence mask contains golden silk cocoon protein and provides double functions of brightening and wrinkle improvement. 
How to use
1) After cleansing routine, apply toner.
2) Open face mask package, unfold and carefully adjust mask to face.
3) Remove mask sheet after 10-20 minutes.
4) Gently massage remaining contents into skin.
No need to wash off.Recommended for use 1-2 times a week.
Quantity
10 pieces
Function
Moisturizing; Enriching

JM黄金蚕丝蛋白水光面膜10片/盒