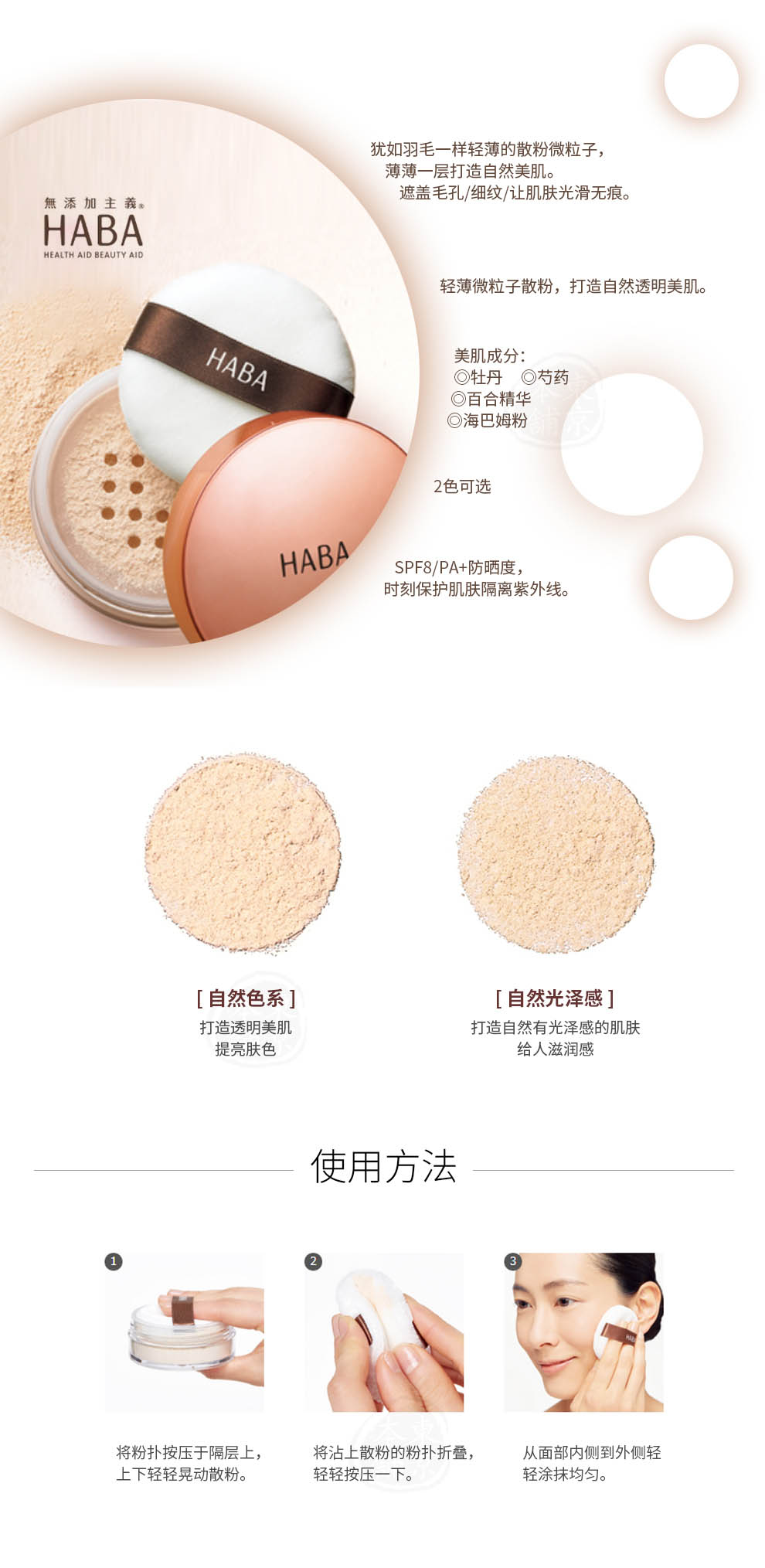 Description

"SHEER NOURISHING POWDER" has evolved. With the same delicate, smooth feel, its brightening ingredients have been enhanced to protect from damage and brighten the skin to achieve a clear, fine-textured complexion.
It contains 99% beauty ingredients that are effective, including amino acid, squalane, brightening ingredients (Ever cell white, Vitamin C derivative), and pore-care ingredients (artichoke leaf extract). It smooths the skin's surface, making pores less noticeable, while moisturizing inside the skin. You can care for your skin any time, 24 hours a day, and with no need for cleansing.
This versatile powder can be used as a night time powder, facial powder and body (neck and decollete) powder in addition to a finishing powder over foundation or touch-up powder.
The powder's delicate fine particles even out skin texture and reduce shine. Its soft-focus effect naturally and gracefully conceals uneven pores.
The components of the powder have been improved by adding a new type of amino acid powder to the original amino acid powder. The new powder is firm and will not easily crack.
How to Use

1. Use at the end of a skincare routine, apply over foundation for a finish, or for touching up your makeup.
2. Take an appropriate amount of powder onto the dedicated puff, and apply by gently sliding it over the entire face in a circular motion.
3. Gently press the puff over the nostrils, and mouth and eye contours for fast adhesion.
4. Applying a little at a time is the key to a clean finish.
It can be used for the body and decollete. The puff can be used in two ways: the white side for skincare and the pink side for makeup.