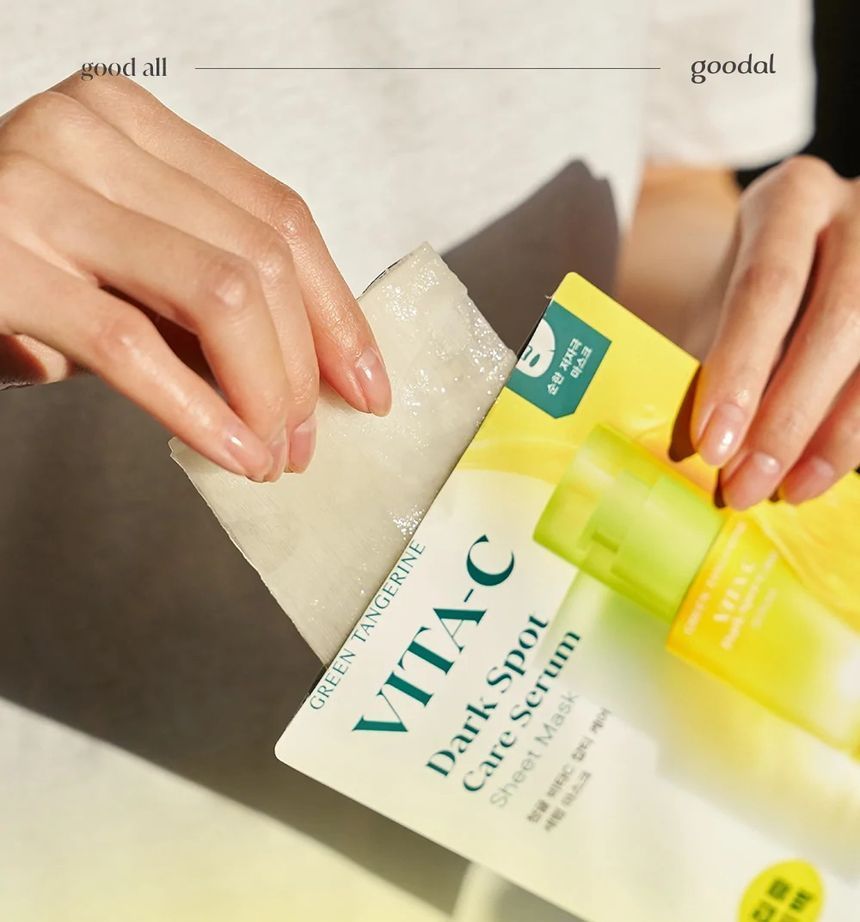 Description
Goodal Green Tangerine VC Serum Mask is infused with vita C dark spot serum and good amount of anti-aging antioxidants from green tangerines. This mask helps to brighten and clear complexion. 
How to use
1) After cleansing routine, apply toner.
2) Open face mask package, unfold and carefully adjust mask to face.
3) Remove mask sheet after 10-20 minutes.
4) Gently massage remaining contents into skin.
No need to wash off.Recommended for use 1-2 times a week.
Quantity
5 Pieces
Function
Anti-aging; Brightening