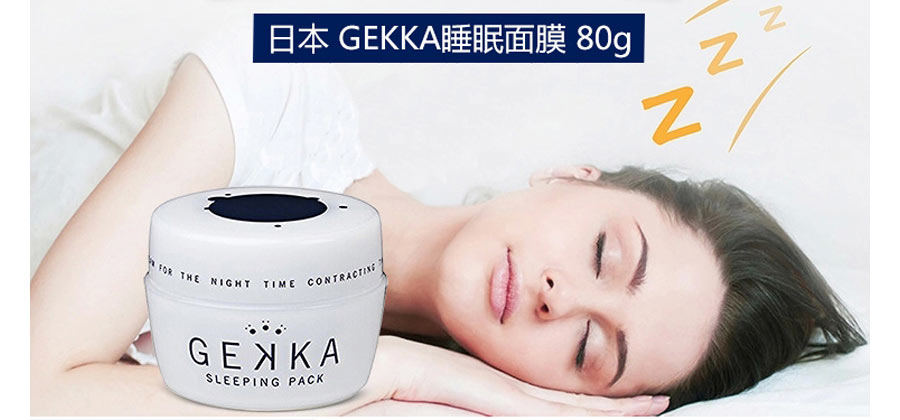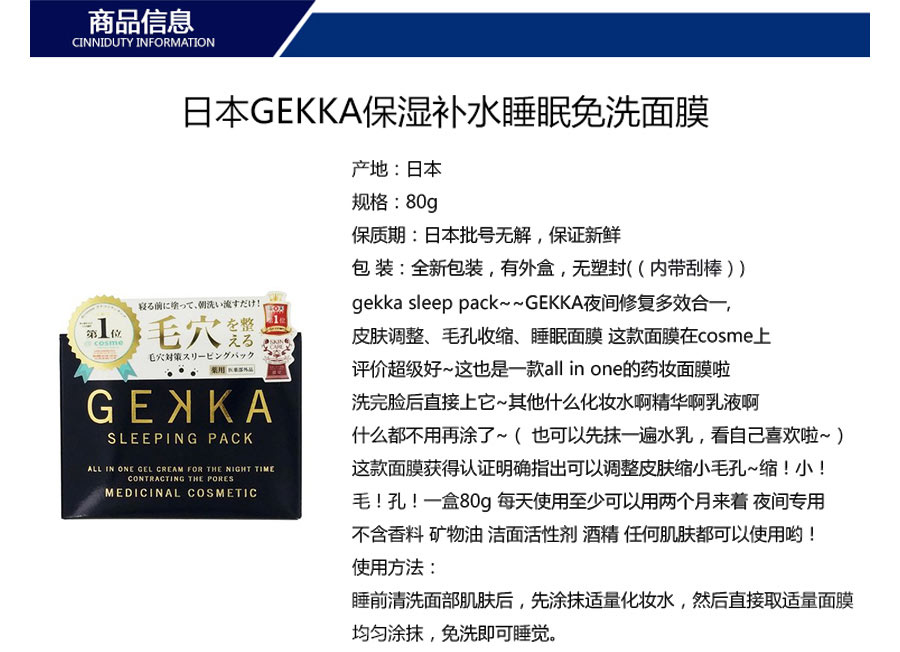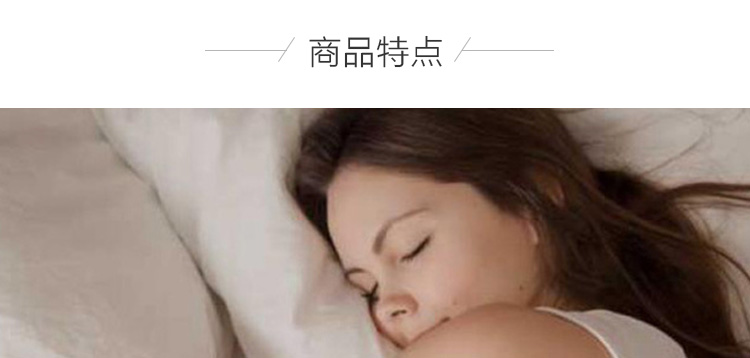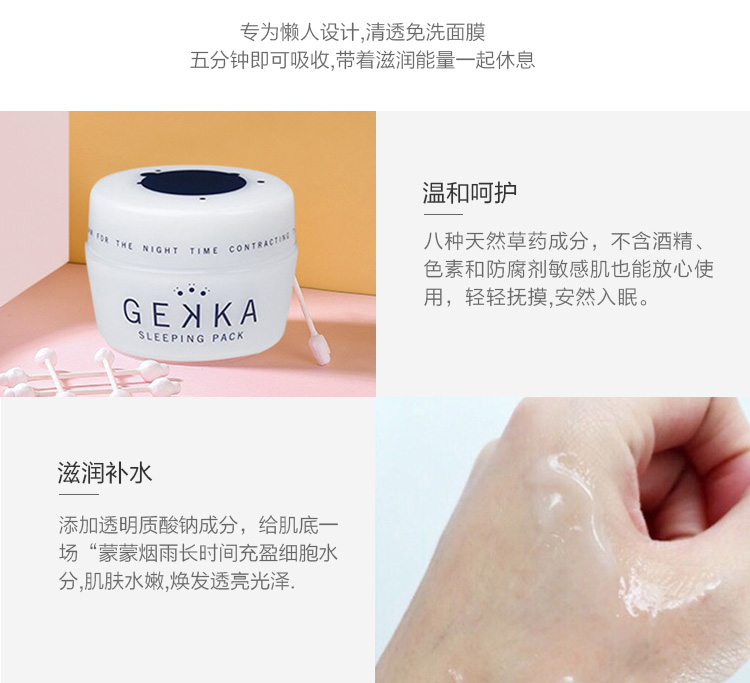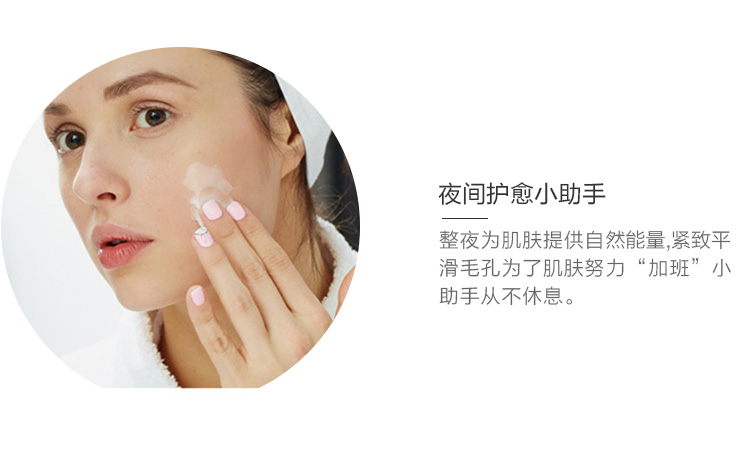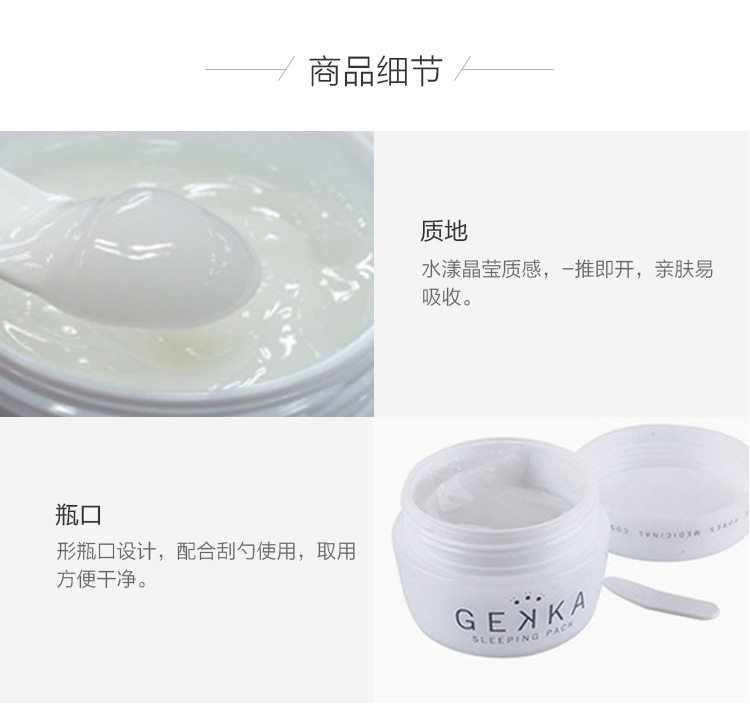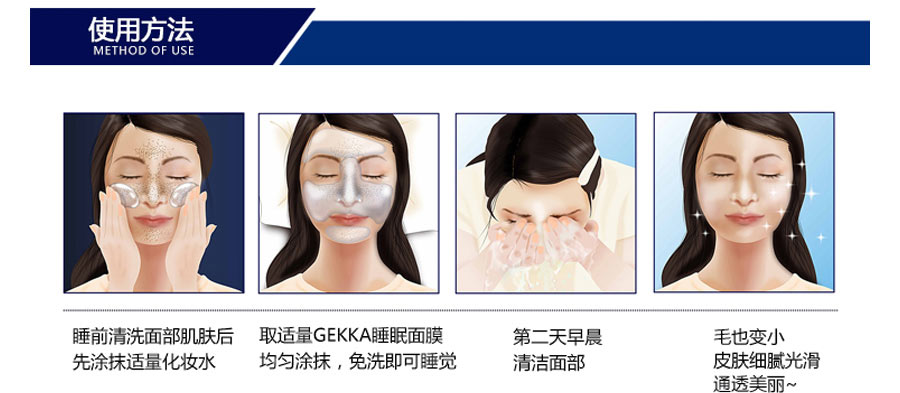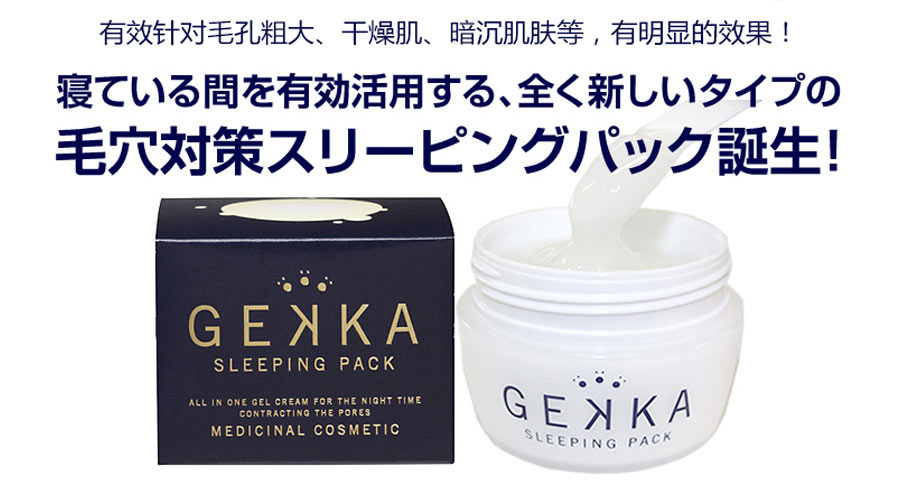 Description
Gekka Sleeping Mask moisturizes, boosts and soothes skin while minimizes the pores during sleep. It contains 5 different types of beauty essence that tightens your skin and minimizes your pores.
How to use
1) After cleansing routine at night, apply toner.
2) Open face mask package, carefully apply to face.
3) Wash off in the morning.
Recommended for use 1-2 times a week.
Quantity
1 bottle
Function
Moisturizing; Boosting
COSME大赏日本GEKKA缩小毛孔保湿补水睡眠免洗面膜80g