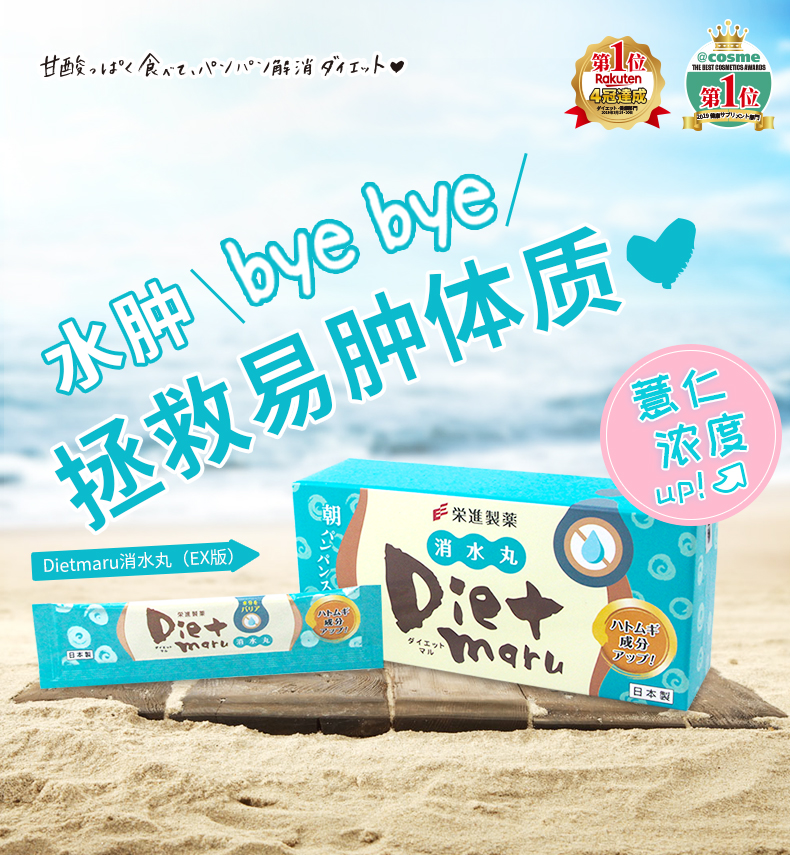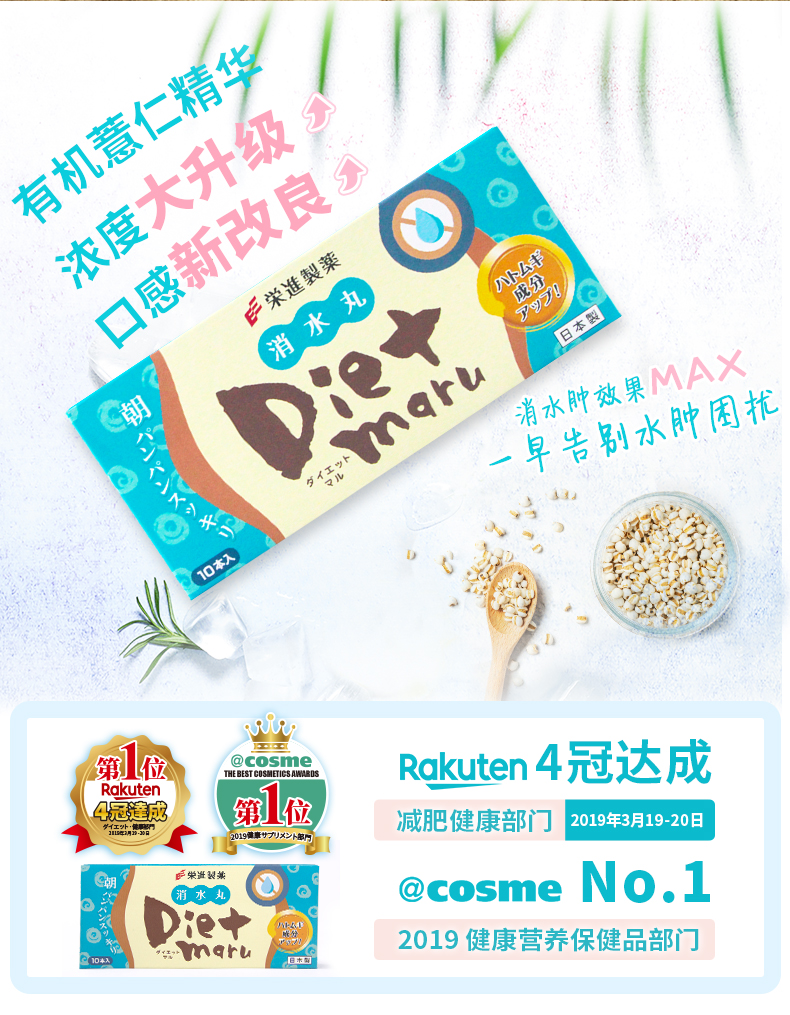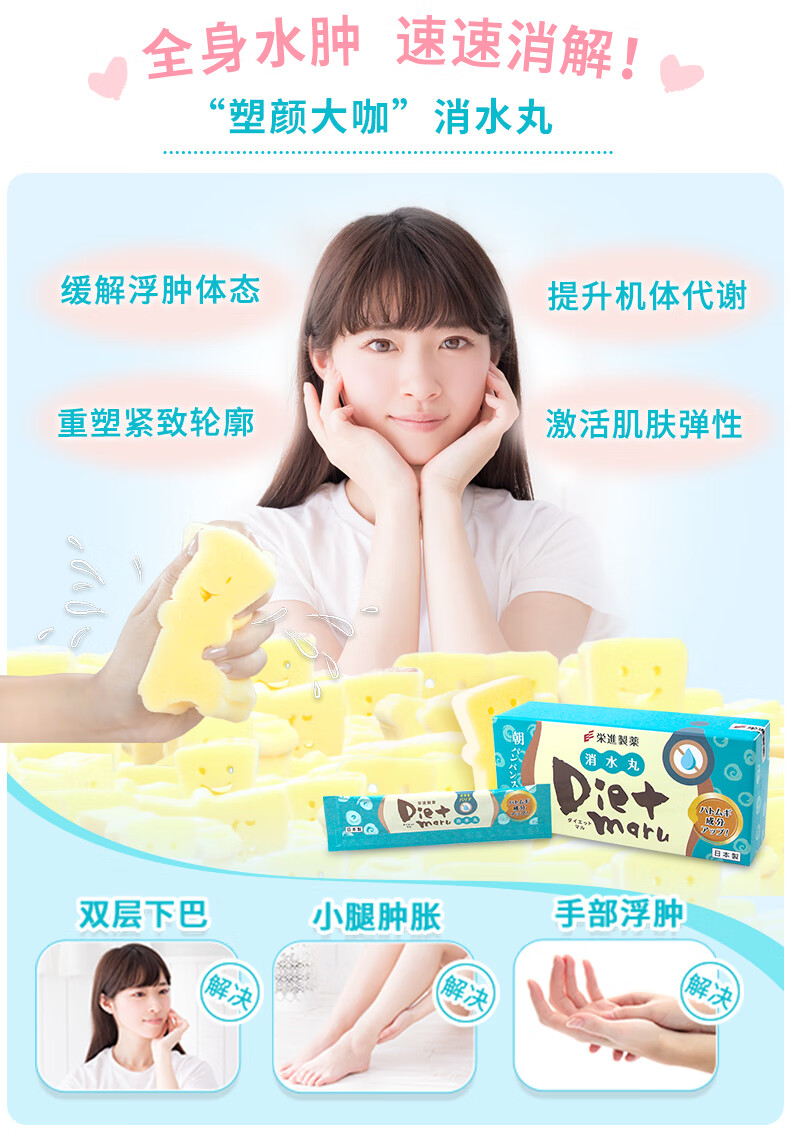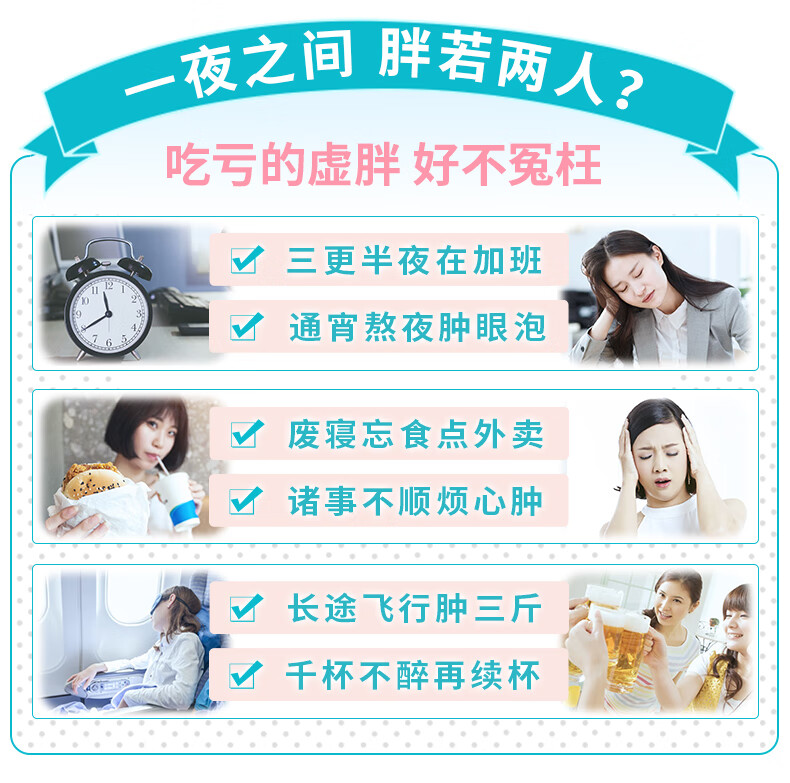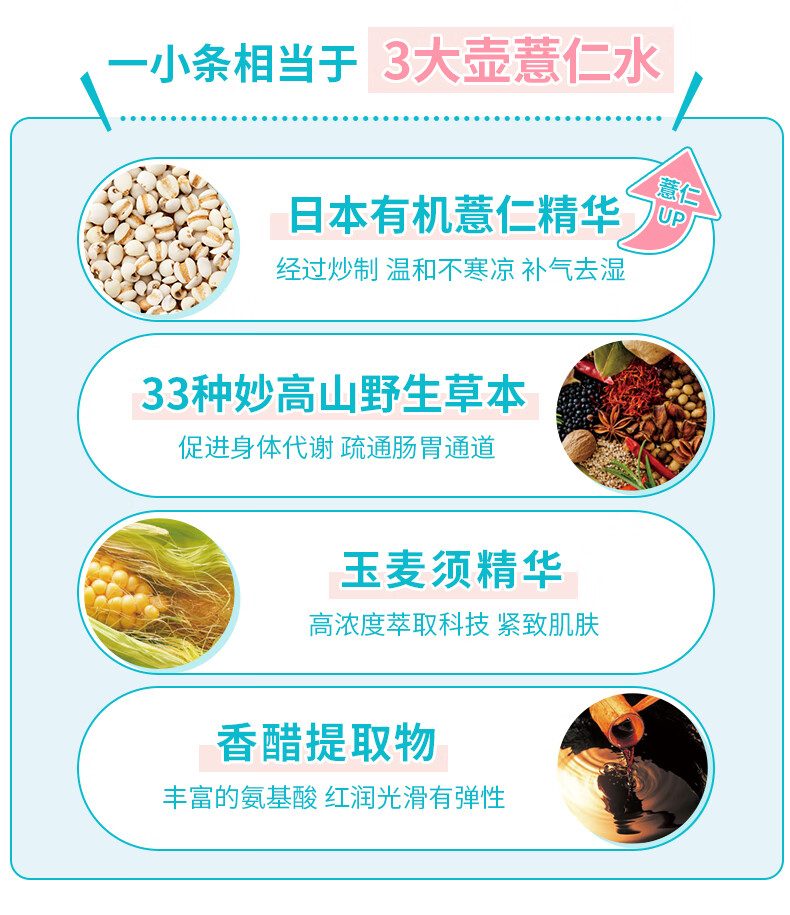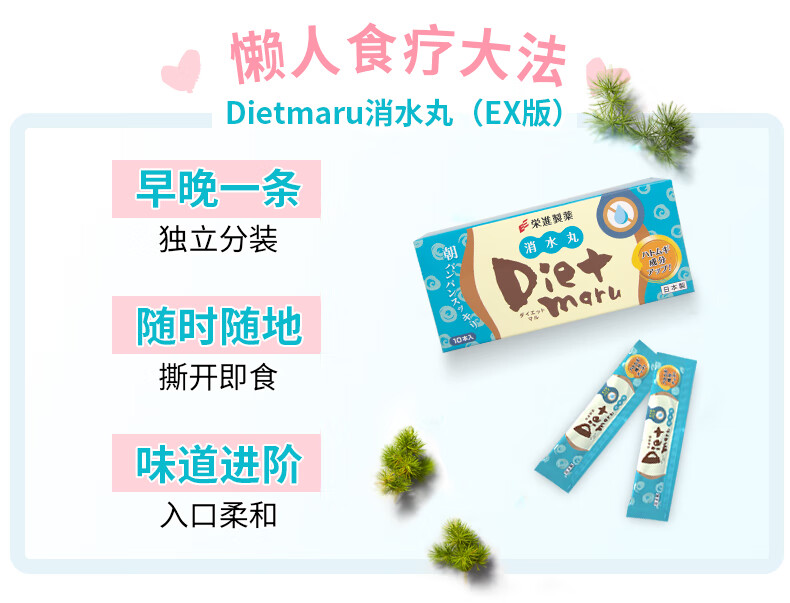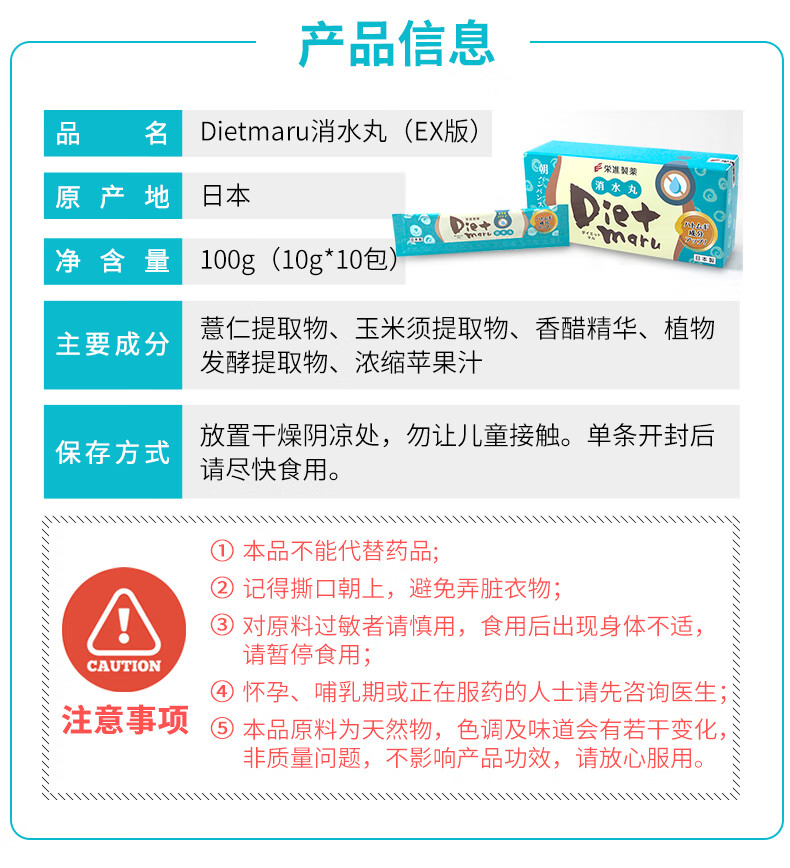 【规格】
10支

【产品简介】
超级火的一款祛除水肿很有效的产品消水丸。一条一条的小包装,携带很方便,主要成分是:经炒制后萃取的补气祛湿的薏仁,温补不寒凉;33种妙高山野生草木发酵成熟而制成的酵素精华,可以促进代谢;高浓度萃取玉麦须精华,紧肤抗糖,非常适合女孩子!一小条相当于3大壶薏仁水,对于临时性水肿能够快速消肿,可以说是安全简单又有效啦~!


Description

Diet Maru Eishing Seiyaku is containing four ingredients: vinegar, pearl extract, corn silk extract, and plant fermented extract. The extra liquid and unnecessary water will get absorbed away with each use.
How to use
1) Take 1 to 2 packs per day.
For better result, take it at night before sleep.
Function
Water-absorbing