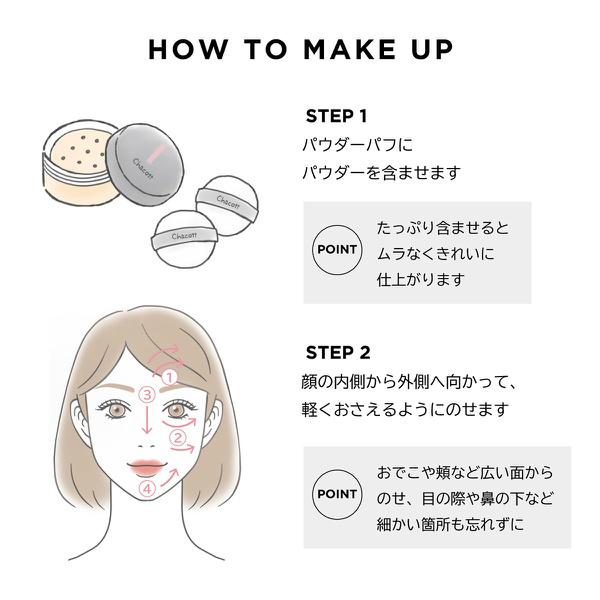 [How to use]
1. Soak the powder in the powder puff.
2. Apply lightly from the inside of the face to the outside.
◇ For transparent ceramic skin that shines as if the bare skin has become beautiful *
◇ Covering power that does not impair transparency, 3D contrast that manipulates light.
Feels gentle on the skin
◇ Pursuing a comfortable fit that is gentle on all skin types, both children's skin and adult skin.
◇Fragrance-free and mineral oil-free, stress-free comfort even when worn for a long time.
* Depending on makeup effect-