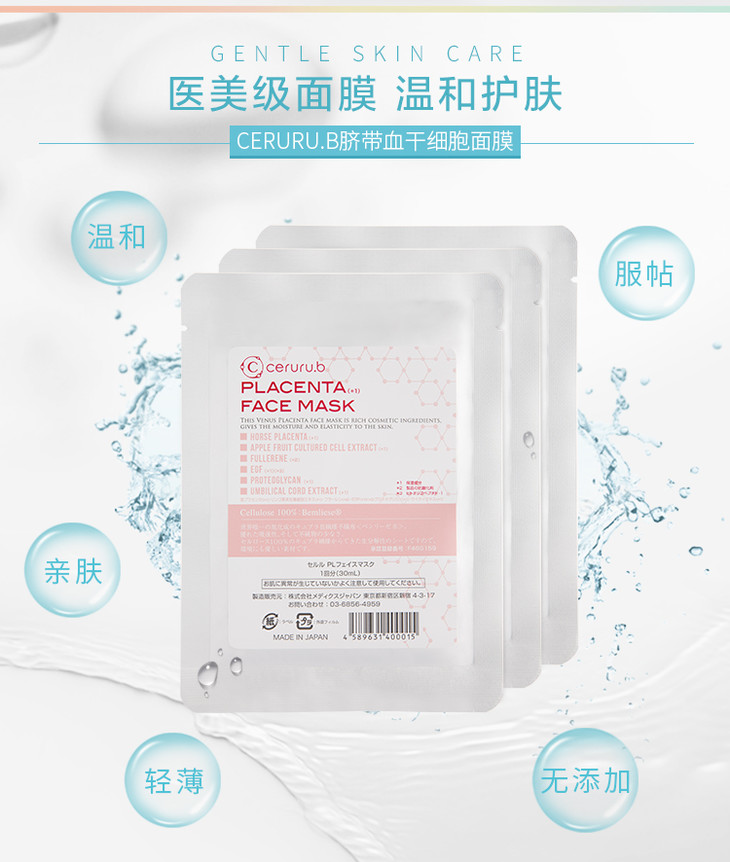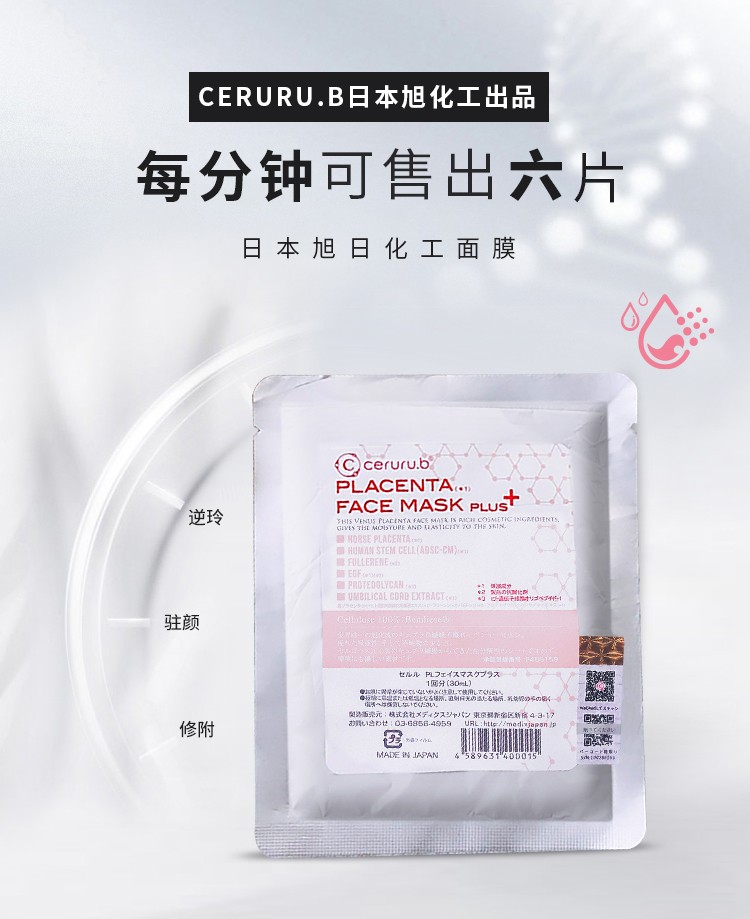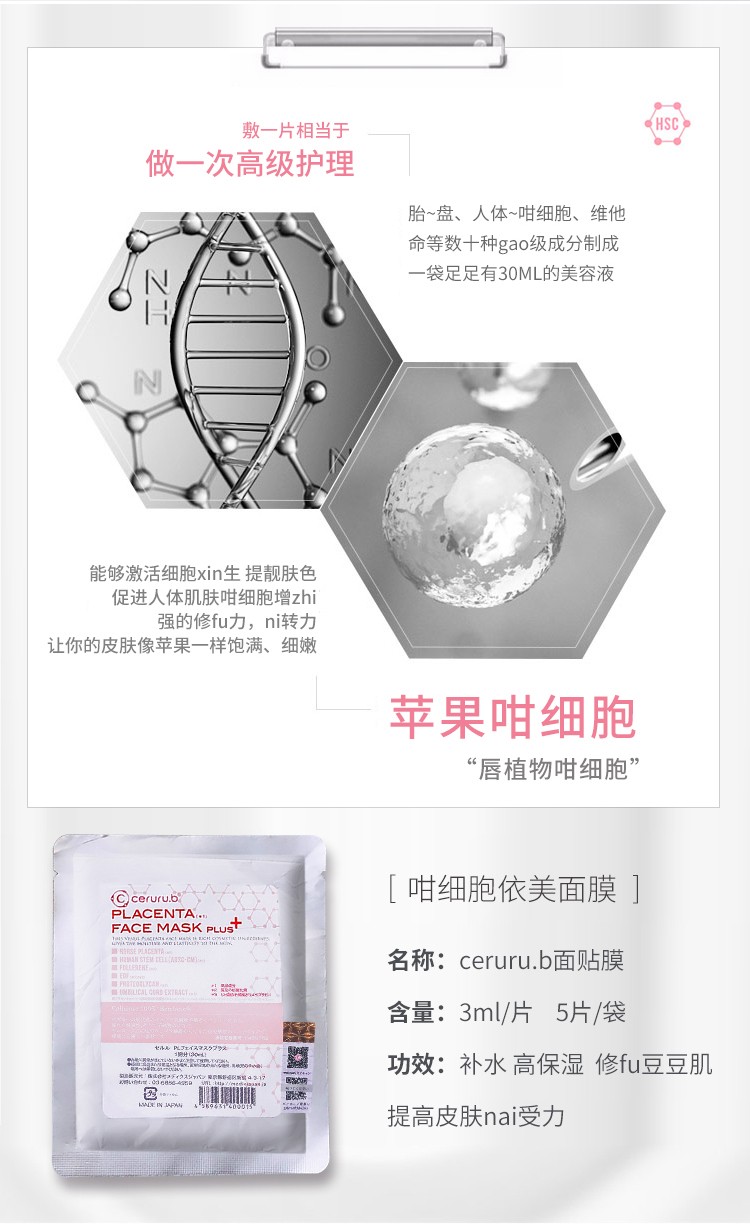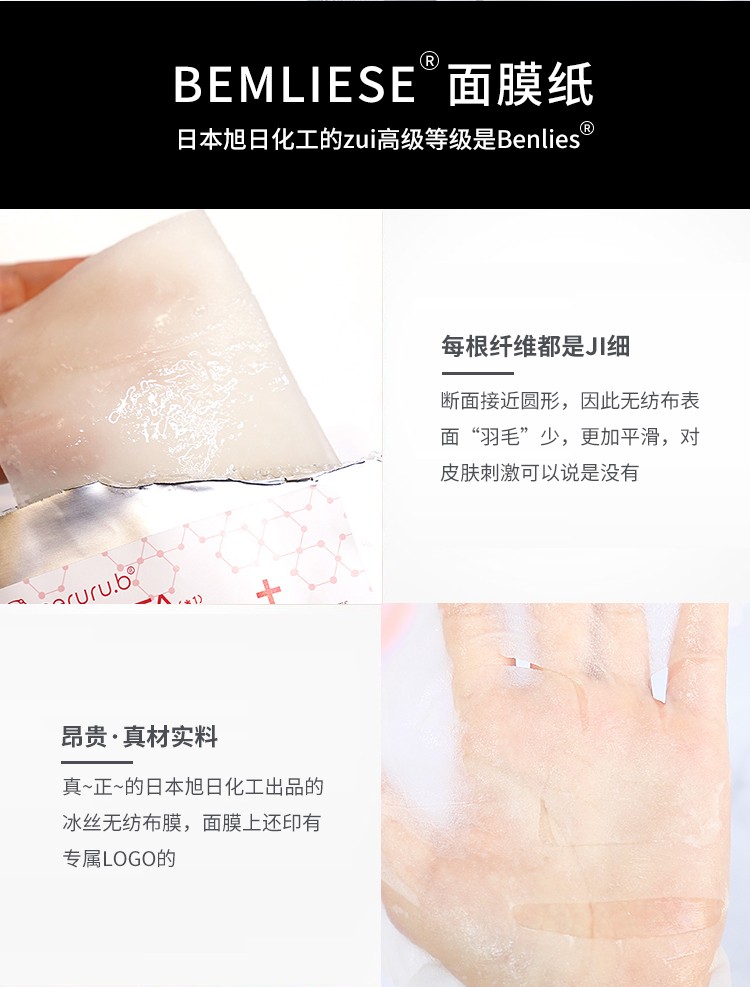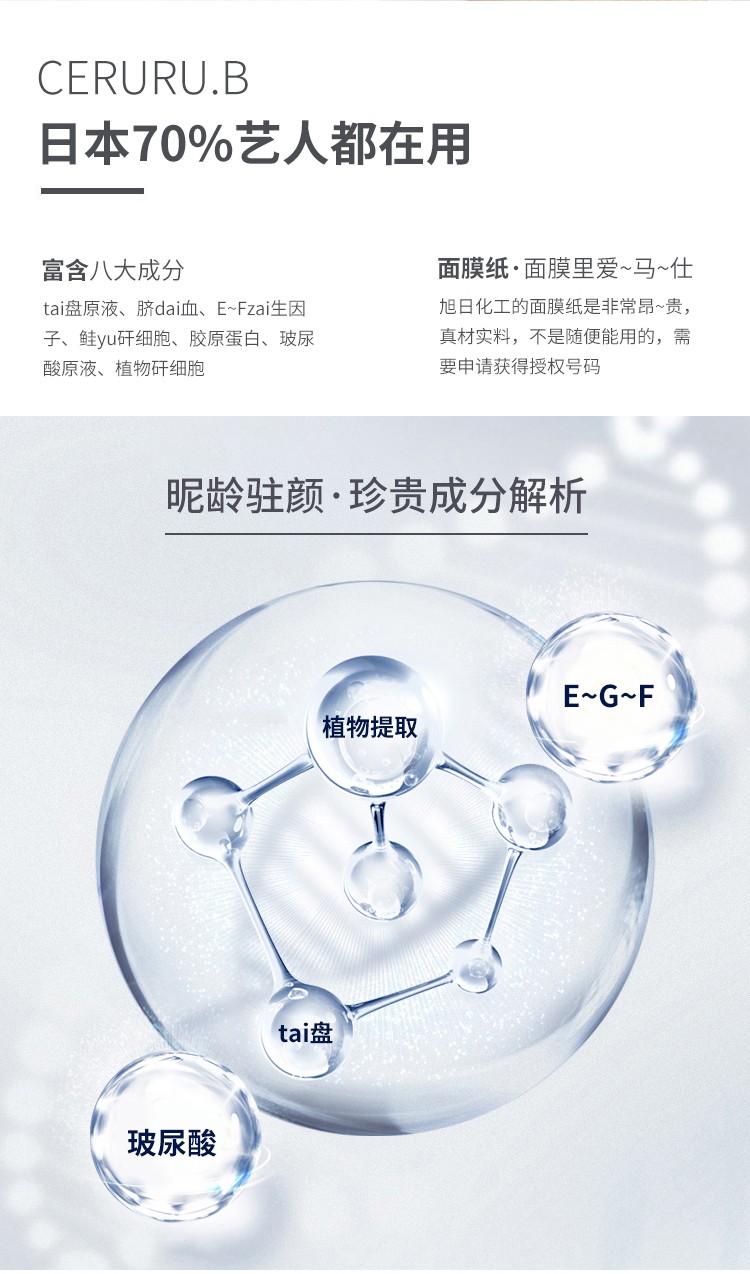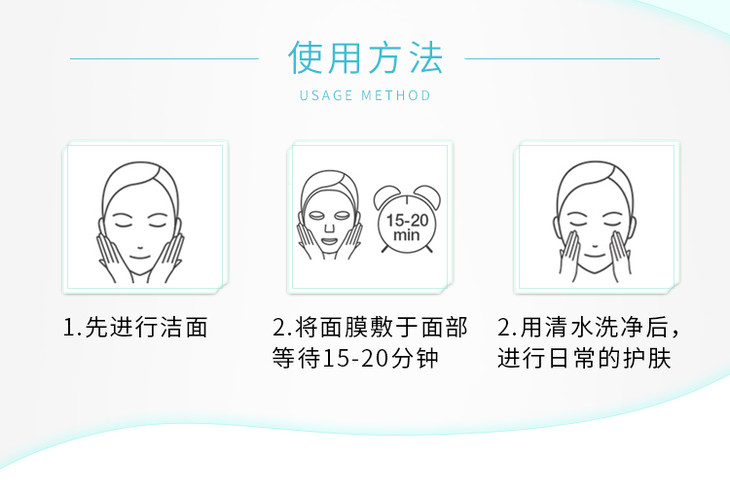 Description
Ceruru.b Placenta Fack Mask contains 30ml serum in each one moisturizing and bettering skin. Some of the ingredients include horse placenta, apple fruit cultured cell extract, fullerene, EGF, proteoglycan and umbilical cord extract.
How to use
1) After cleansing routine, apply toner.
2) Open face mask package, unfold and carefully adjust mask to face.
3) Remove mask sheet after 10-20 minutes
4) Gently massage remaining contents into skin.
No need to wash off.Recommended for use 1-2 times a week.
Quantity
5 pieces
Function
Moisturizing;