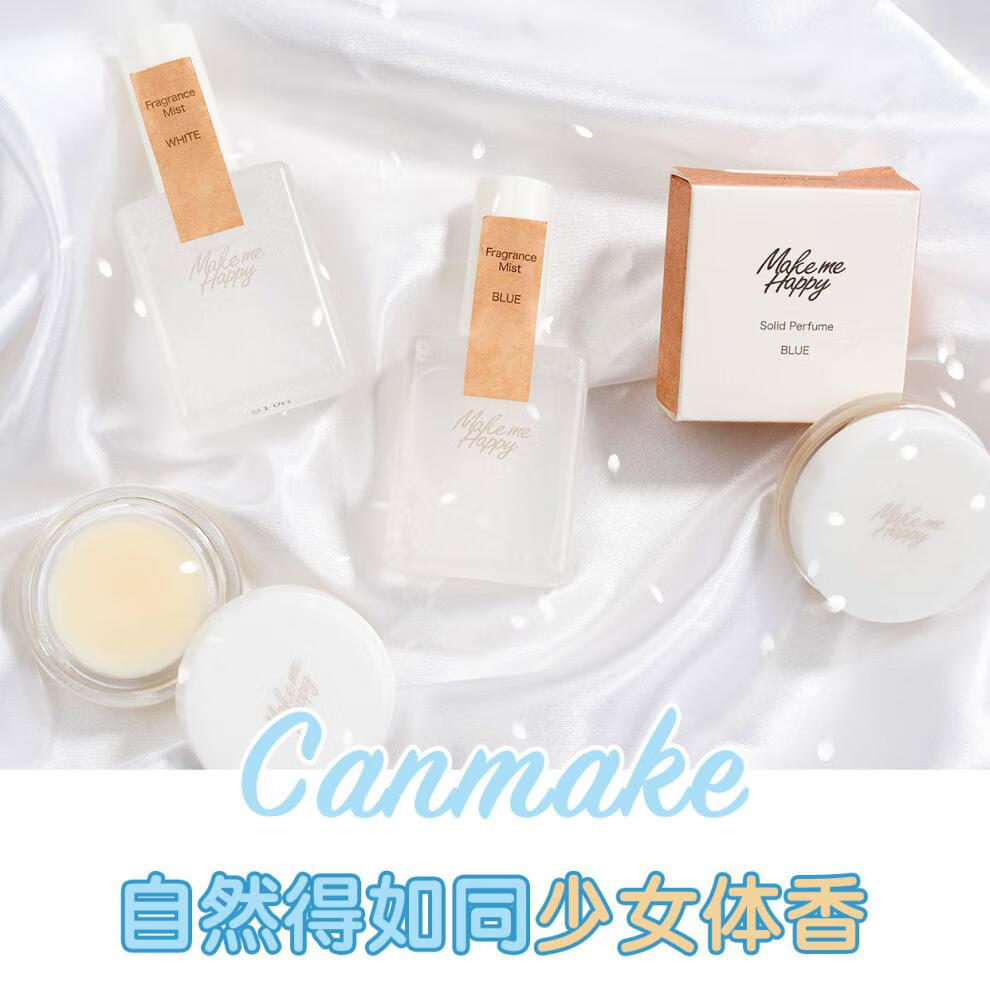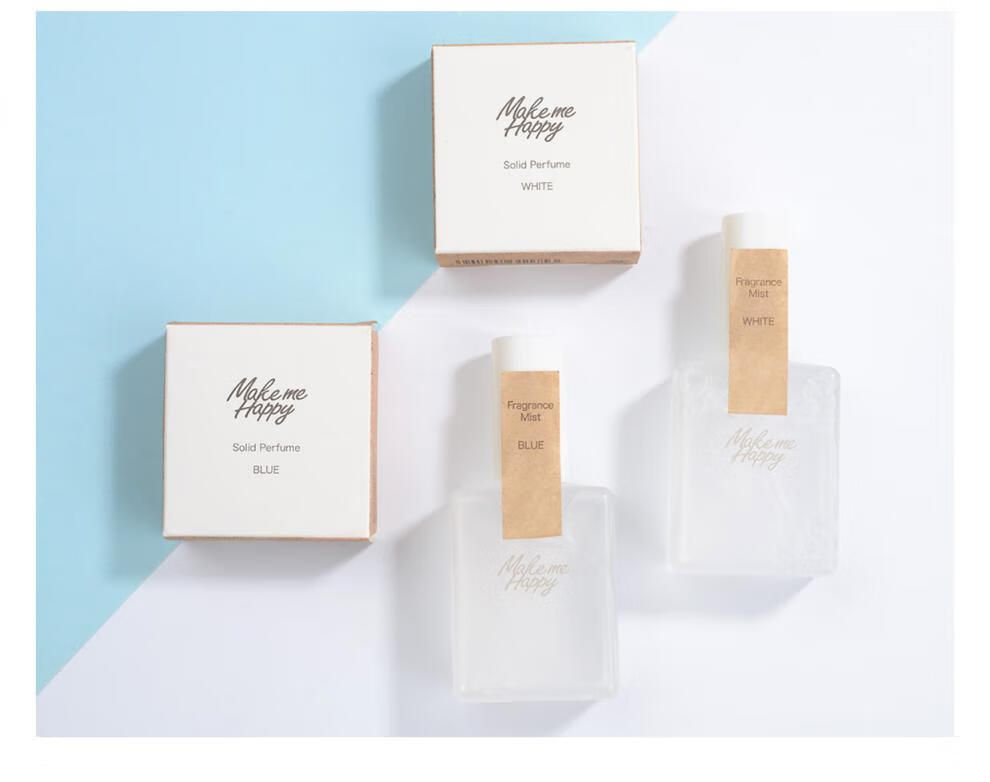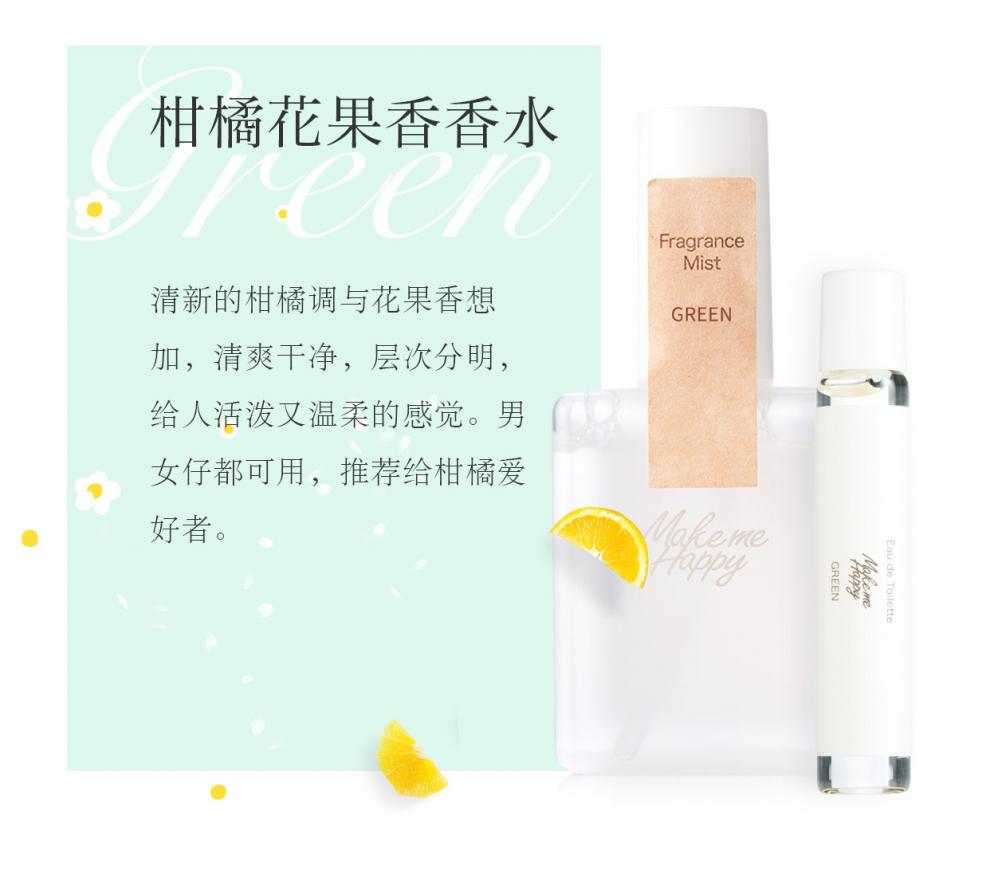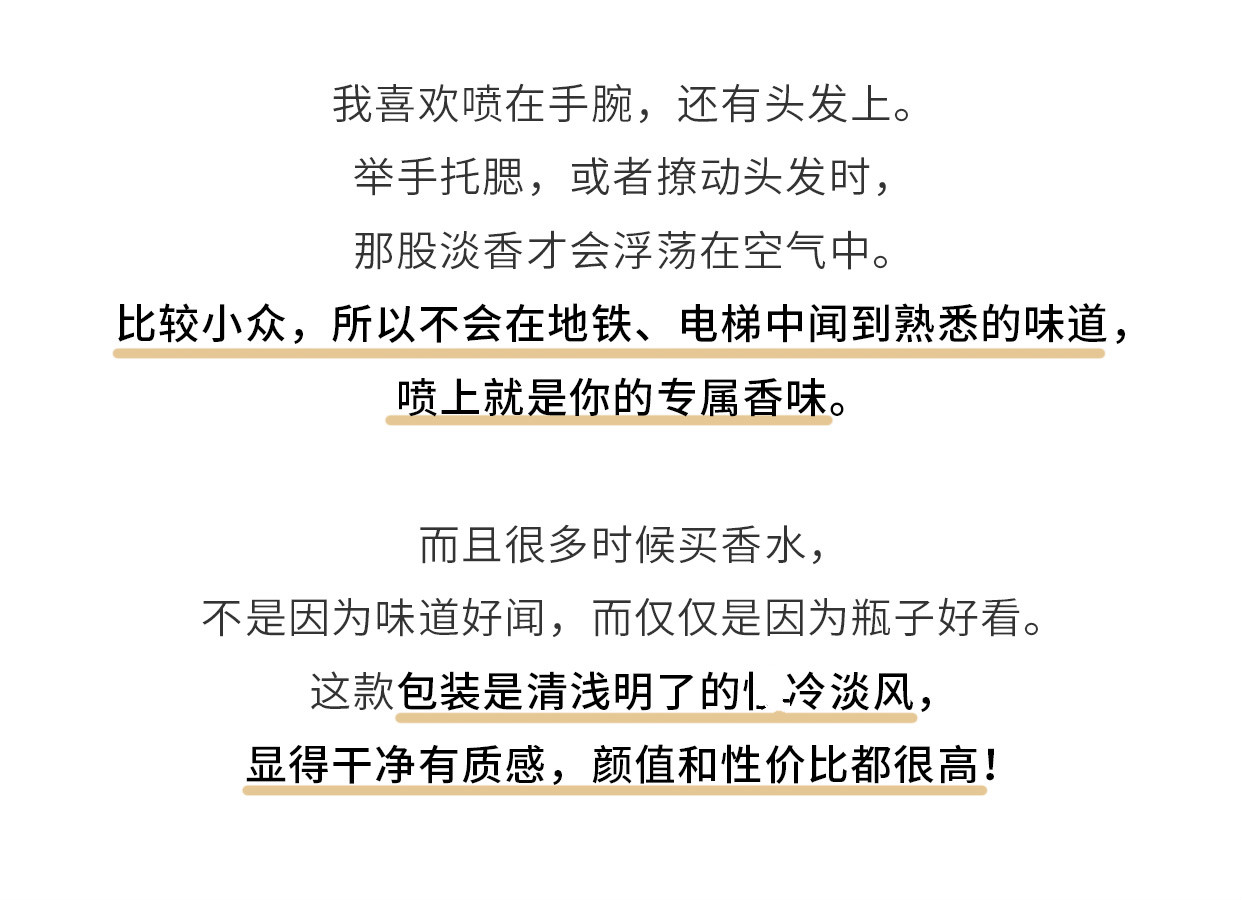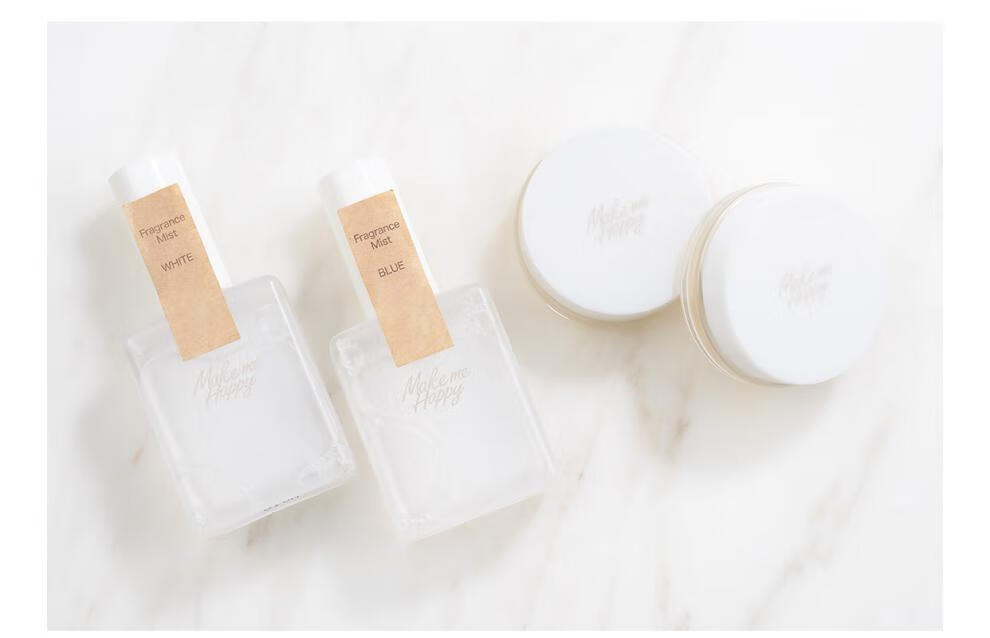 CANMAKE Make Me Happy Solid Perfume Blue
A solid fragrance made from a moisturizing balm.
Can be used for nail and hair.
Top note: Apple, pear, apricot/ Mid note: cyclamen, rose, jasmine/Base note: sandalwood, amber, musk

*Do not use this product on your lips.


CANMAKE Make Me Happy Fragrance Water Blue 31ml

BLUE
A luscious, clear, sophisticated scent.
Top note: Apple, pear, apricot
Mid note: Cyclamen, rose, jasmine
Base note: Sandalwood, amber, musk
For body and hair. A body mist that you can use instead of perfume. Gently scented, so even those who dislike strong perfumes can enjoy it. ■ Compact size makes it handy to keep in your make-up pouch. Use it whenever you want — it's ideal before a date or to ward off unpleasant odors while you're out and about. ■ Contains beautifying and moisturizing agents: jojoba oil, olive squalane, olive oil, Scutellaria baicalensis root extract, and Hippophae rhamnoides fruit extract.