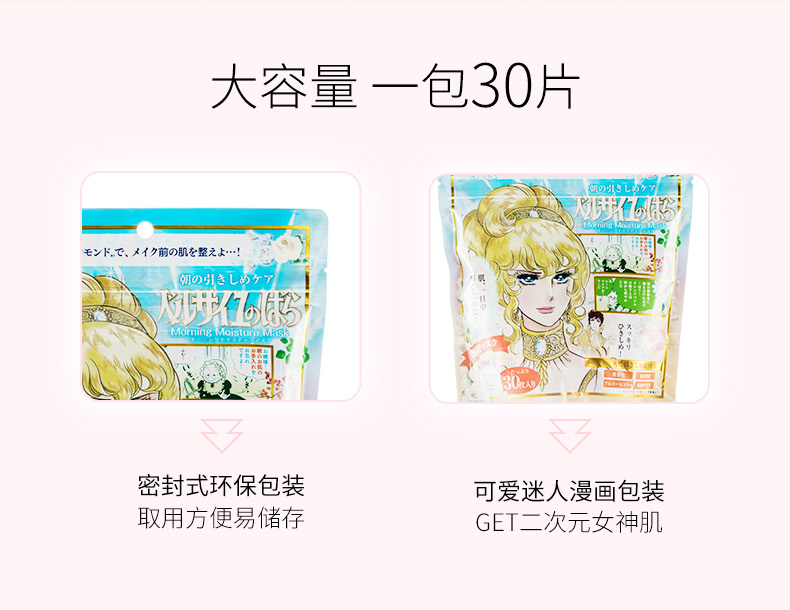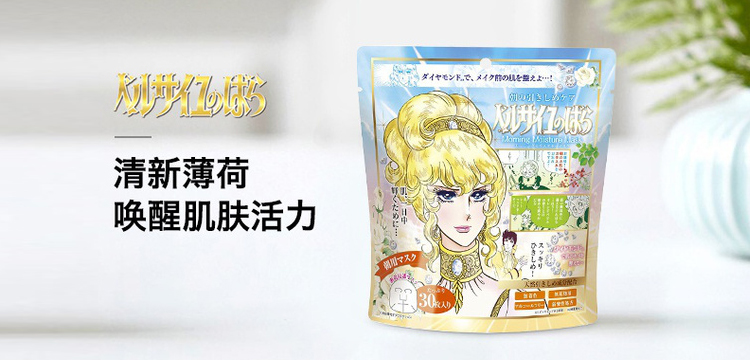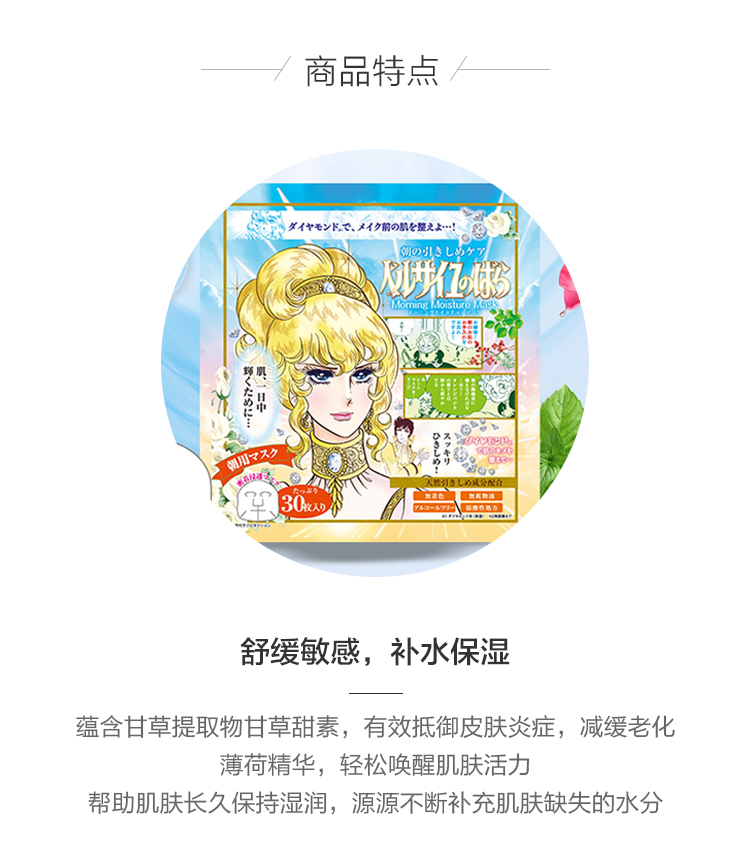 Description
Bandai Versailes Night Treatment Mask helps rejuvenate skin in the morning with its high-absorbent natural moisturizer. The formula features a herbal blend of hazel, rosemary and Japanese rose fruit to naturally tone and tighten the skin.
How to use
1) After cleansing routine, apply toner.
2) Open face mask package, unfold and carefully adjust mask to face.
3) Remove mask sheet after 10-20 minutes
4) Gently massage remaining contents into skin.
No need to wash off.Recommended for use 1-2 times a week.
Quantity
30 pieces
Function
Tightening; Moisturizing