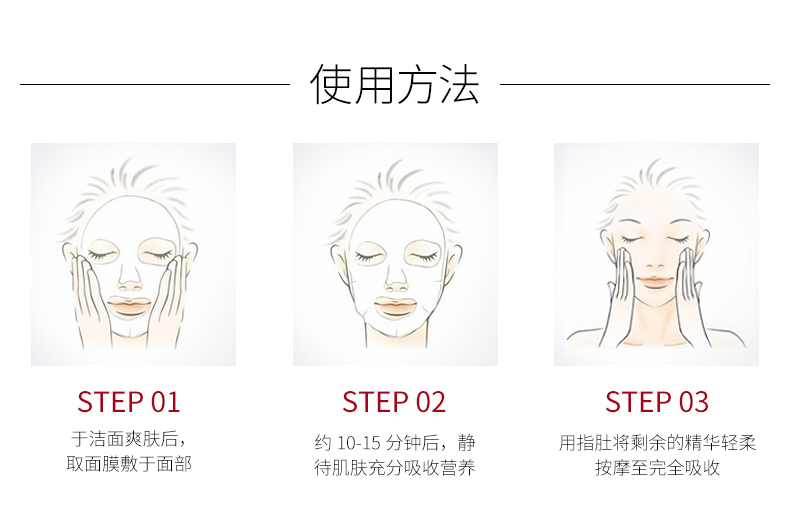 Description
Attenir Total Revitalize Mask contains micro collagen complex that benefits in penetrating between cells and deep into the skin. It is a mask that works on skin fatigue with excellent functional ingredients and mechanisms, so you can slowly get back to balanced elastic level. 
How to use
1) After cleansing routine, apply toner.
2) Open face mask package, unfold and carefully adjust mask to face.
3) Remove mask sheet after 10-20 minutes
4) Gently massage remaining contents into skin.
No need to wash off.Recommended for use 1-2 times a week.
Quantity
6 pieces
Function
Brightening; Collage-regenerating; Refreshing