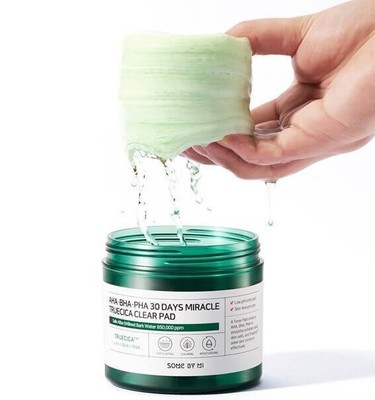 These dual-sided, mild but effective pads are soaked in a blend of naturally-derived AHA, BHA, and PHA, to help promote exfoliation while reducing sebum and minimizing pores. Additionally, the Truecica™ , Willow Bark water, & Tea tree leaf water soothe and calm the skin from irritation and helps promote smooth skin texture.
HOW TO USE:
After cleansing your face, gently wipe the T-zone and areas where dead skin cells typically accumulate.Follow by flipping the pad to the soft side, and gently wipe the entire face. Be careful to avoid your eyes & lips.
Make sure you close the jar lid after each use to prevent the pads from drying out.