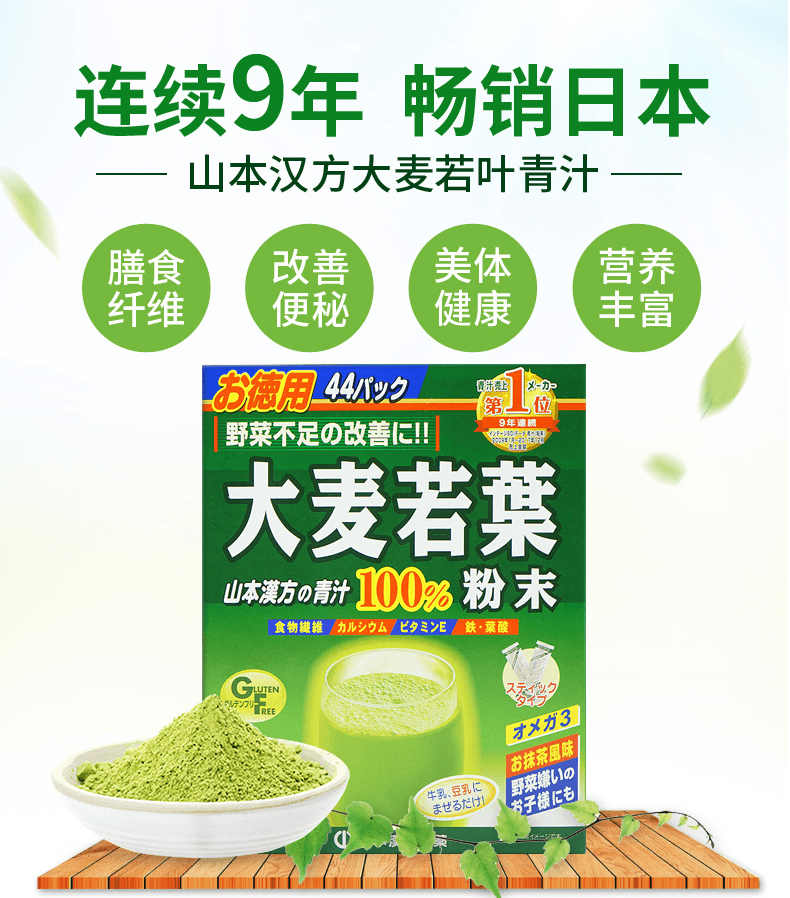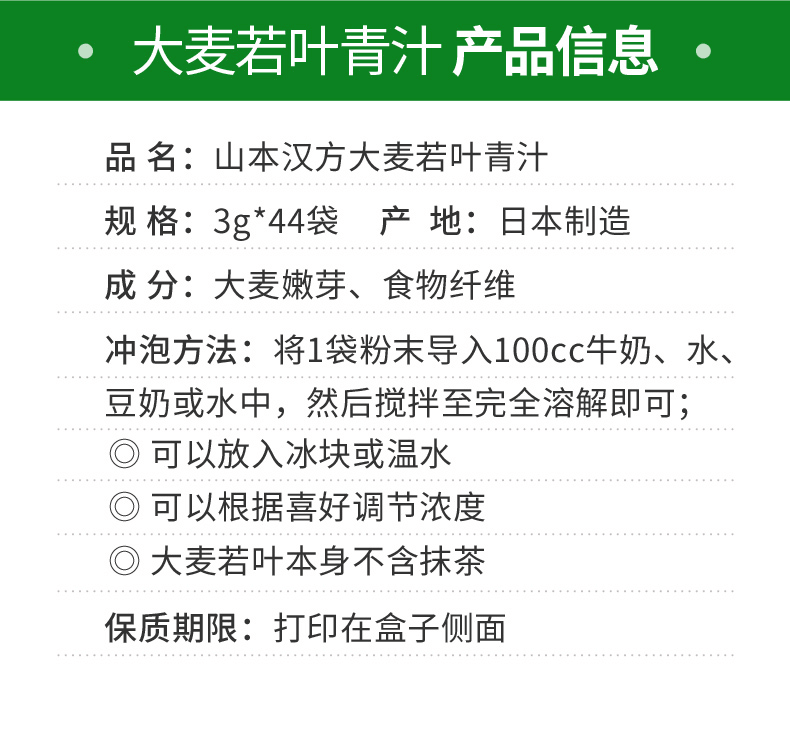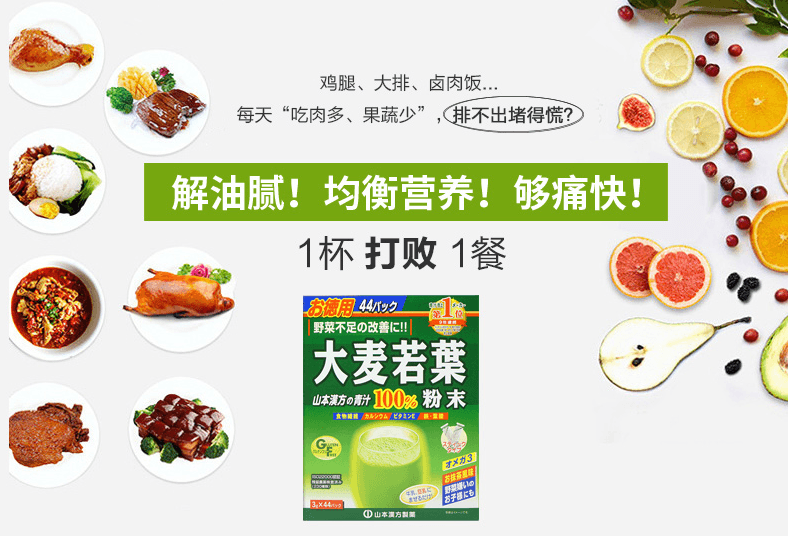 【规格】
44包

【产品简介】
均衡含有人体所需六大基本营养素及几十种微量元素的高碱性纯天然健康食品。它可以清肠、改善便秘、抗辐射,因为里面含有很多膳食纤维,坚持一段时间,整个人会觉得神清气爽,而且长期饮用,还可以改善皮肤过敏和痘痘肌。

Description

Yamamoto Young Barley Leaf is full of nutrient for those who care about bone health and need to supplement minerals such as calcium and potassium, those with too much toxins in the body due to improper diet and living habits, and those who are losing weight and need a balanced diet. 
How to use

1) Pour 100cc of water or soy milk or milk into a cup.
2) Put 1 pack of barley green leaf powder in.
3) After the powder has settled in the cup, stir it as soon as possible to dissolve it.

Function
Health-promoting; Nutrient