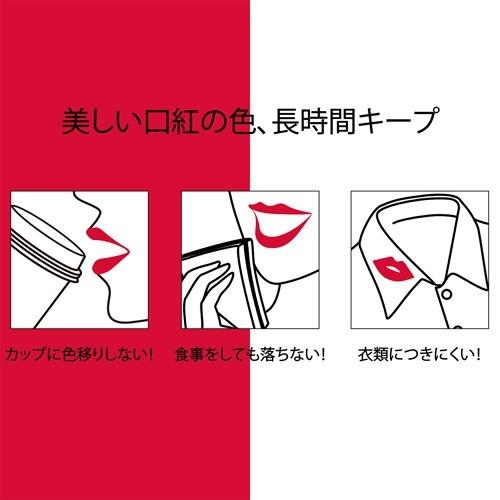 A lipstick coat gel that keeps the beautiful lipstick color for a long time even after eating.
Just apply a quick coat after applying lipstick to create a lipstick that will not come off. [Clear type]
Lipstick coat lip gel magic that keeps the color of your lipstick even when you eat.
The newly developed Kose original luster ingredient gives a lustrous feeling.
Contains new super lasting ingredient EX and color transfer prevention ingredient.
The effect of preventing lipstick color transfer and maintaining beautiful colors without bleeding has been improved.
There are two types: fragrance-free, color-free
clear and glittering pearl. About 60 times per bottle